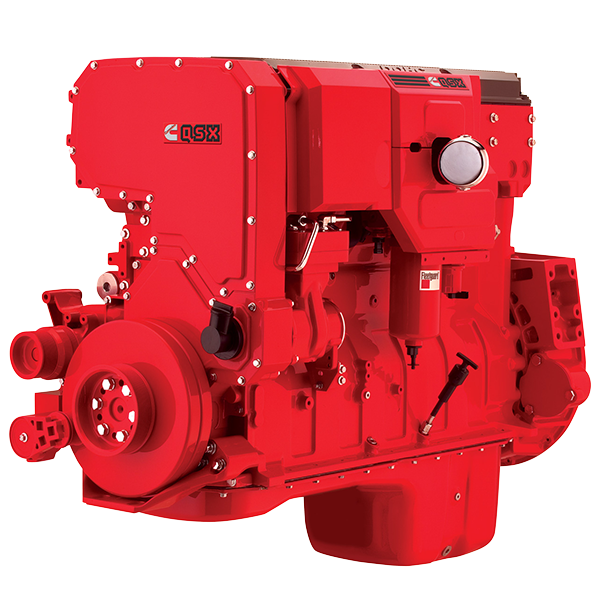 QSX for Agriculture (Tier 3)
Power
375 - 665
hp
280 - 496
kW
Torque
1346 - 1875
lb-ft
1825 - 2542
N•m
Certification
Tier 3 / Stage IIIA
Overview:
To meet Tier 3 and Stage IIIA emissions standards the QSX uses in-cylinder technology, a simple and cost-effective solution that maintains the proven performance, dependability and durability of the QSX while operating cleanly and efficiently.
The QSX combines an advanced dual overhead cam design with proven heavy-duty components for dependability without compromise, every hour of every day. Its unique dual overhead cam design allows the engineers at Cummins to optimize combustion efficiency. Add to that a wastegated turbo and you have an engine capable of delivering optimum performance at every rpm.
Available in a range of ratings from 375-665 hp (280-496 kW), The QSX offers an impressive range of standard features. And options like REPTO (Rear Engine Power Take-Off) add functionality.
To maximize your uptime, maintenance requirements have been consolidated and service intervals extended.
To ensure that every QSX is perfectly matched to every piece of farm equipment, Cummins PowerMatch and Advisor are ready to provide expert assistance with your spec'ing and installation process.
Every QSX engine is covered by Cummins three-step warranty, one of the most comprehensive and simplest plans in the industry.