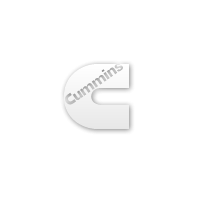 Certification
Tier 2 / Stage II
Overview:
The QSX is designed to deliver dependable, hardworking performance without compromise, every day. A unique dual overhead cam design optimizes combustion efficiency and pulling power.
Available in a range of ratings from 350-635 hp (261-474 kW), the QSX not only meets Tier 2 emissions standards, its advanced design can reach Tier 3 requirements as well, with minimal changes. Maintenance has been consolidated so your QSX has less downtime, with extended service intervals. And the Cummins Advisor makes installing the right standard features and operating parameters easy every time.
Key Features
Dual Overhead Cams - The first drives the high-pressure fuel system, the second operates the intake and exhaust valves.
Wastegated Turbo - Maximizes performance at every rpm.
High-Pressure Fuel System - Up to 30,000 psi for cleaner, more complete combustion.
Heavy-Duty Rings, Pistons, Bearings - Built to last in excess of 21,000 hours (35% load factor) with high-strength alloys.
Engine Protection - Early detection system minimizes potential damage, downtime.
Advanced Fleetguard® ES Oil and Fuel Filters - 500-hour service intervals.
Water-In-Fuel Sensor - Integrated into the fuel filter, alerts the operator when water-contaminated fuel is present, so preventive measures can be taken before damage occurs.