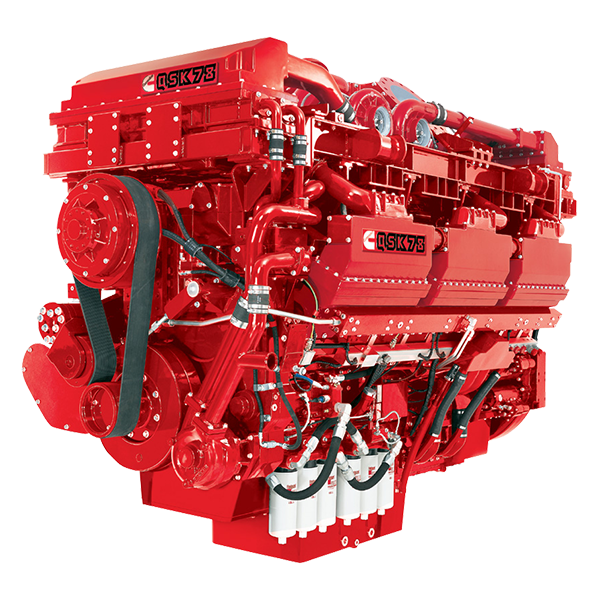 QSK78 (Tier 4 Final/Stage IV)
Certification
Tier 4 Final / Stage IV
Overview:
Whether you are mining copper in the Andes or oil sand in Alberta, the Cummins QSK78 Tier 4 Final engine provides the optimal combination of productivity and performance in the world's largest class of haul trucks. Its 3500-horsepower (2610 kW) V18 configuration incorporates improved features from our QSK 78 Tier 2 engine, including advanced combustion technology, simplified serviceability of the thermostat and cooling circuit, double oil filter and lube oil life resulting from cleaner combustion and added improvements, as well as a 10 % increase in fuel burn to overhaul.

With more than 1 million hours in operation, we have utilized our innovative technology expertise to optimize the engine and HHP Tier 4Systems; thus, lowering your total operating costs, and increasing the reliability and durability on our Tier 4 Final engine Series. In addition, in comparison to the QSK78 Tier 2 engine, we have increased the QSK78 Tier 4 Final engine's reliability by increasing the robustness of the gear train, connecting rod, and cylinder head.

Every QSK78 Tier 4 Final engine is covered by Cummins base warranty, one of the most comprehensive and simplest plans in the industry.