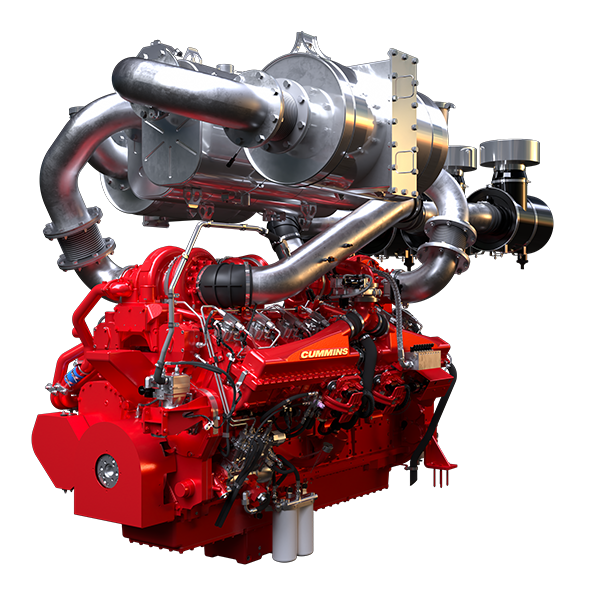 QSK50 Dual Fuel for Well Servicing
Power
2250 - 2500
hp
1678 - 1864
kW
Certification
EPA Tier 2, EPA Tier 4
Overview:
Parented from the legendary KTA50, the QSK50 is designed, developed, assembled and tested inhouse by Cummins. Every component on the engine is built to provide optimum performance, reliability, and versatility for oil and gas well servicing applications requiring EPA Tier 2, China Stage 3 or non-emissionized standards. The complete well servicing package is backed by Cummins service network and warranty, ensuring greater uptime availability and increased rig efficiency.
The QSK50 engine uses the Cummins MCRS Fuel System technology to deliver ratings of 2,250-2,500hp (1,678-1,864kW) at 1,900rpm while meeting US EPA Tier 2 and Tier 4 standards.
The QSK50 well servicing engines available with an optional Dual Fuel package that has been developed and tested by Cummins that allows customers to power their operations with 100 percent diesel or a mixture of diesel and natural gas whilst still meeting EPA Tier 2 and Tier 4 emissions when an aftertreatment device is installed.
The Dual Fuel controller provides dynamic system status and control with instantaneous feedback. Full FMEA (individual and with system integration), multiple alarm (high/low, shutdown) levels to improve uptime, cylinder bank balancing and Multipoint monitoring for the following: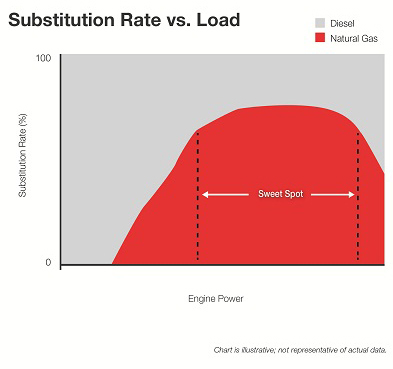 Load signal from engine ECM
Engine speed monitoring from engine controller
Exhaust gas temperature monitoring
Vibration monitoring
Ambient temperature monitoring
Reference gas pressure monitoring (ZPR to mixer inlet)
For more information, contact your local Cummins Distributor.