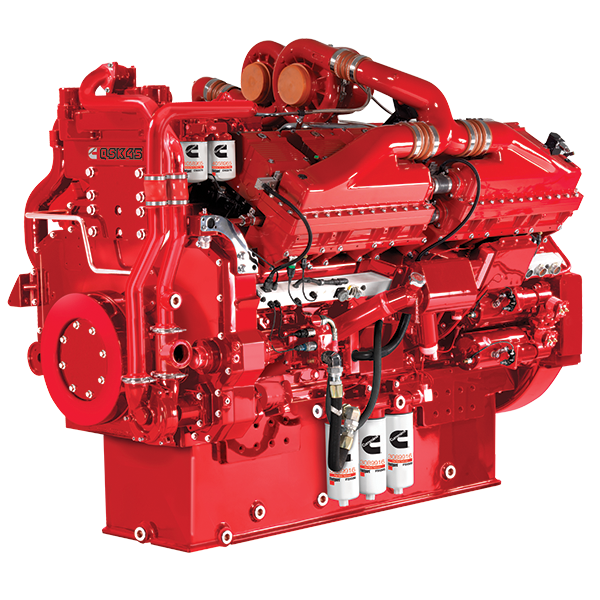 Power
1200 - 2000
hp
895 - 1491
kW
Torque
4425 - 5805
lb-ft
5999 - 7871
N•m
Overview:
The QSK45 engine was developed for mining and designed based upon the strength, performance and durability of the Cummins QSK60-Non-Certified. With thousands of engines installed by nearly every major mining equipment manufacturer, you can be sure to find a QSK45 operating reliably in every corner of the world. This is because these engines have a lower operating cost per ton with better reliability than other mining engines of their size. Whether you're powering a large excavator, loader or haul truck, you can expect exceptional fuel economy for years to come with an absolute minimum of downtime. In fact, QSK45 engines routinely achieve over 95% uptime in mining operations with load factors exceeding 40%. Plus, even Cummins engines with non-certified emissions ratings generate clean power at former EPA Tier 1 levels.
The Prelub™ system, a standard feature, eliminates wear from hot and cold starts. Plus, options like Cummins ELIMINATOR™ and CENTINEL™ keep you running for extended intervals between filter and oil changes.
With ratings from 1200-2000 hp (895-1491 kW), you'll have all the power you need for large excavators, loaders and haul trucks.
Every QSK45 engine is covered by Cummins base warranty, one of the most comprehensive and simplest plans in the industry.
QSK45 customers also benefit from reduced maintenance and exceptional customer support.