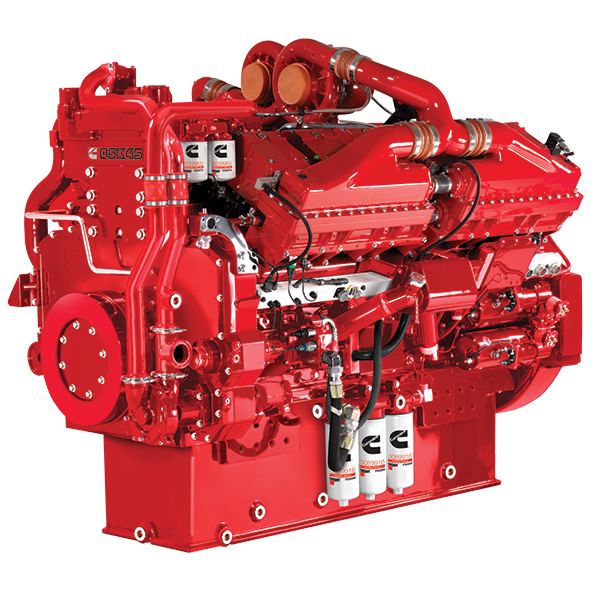 Overview:
The Tier 1/Stage II QSK45 locomotive engine with High Pressure Injection Fuel System (HPI) is one of the Quantum Series from Cummins and it uses the same base technology as the Tier 2/ Stage IIIA QSK60 with Modular Common Rail Fuel System (MCRS).

It gives:
outstanding reliability and durability

excellent fuel economy

lower running costs

engine life to overhaul up to 750,000 hours
The QSK45 with HPI has been designed using the experience of the existing QSK60 and KTA50 and their proven exceptional level of reliability.

The QSK45 with HPI offers more power and higher durability than its predecessor – all while achieving lower fuel consumption, lower emissions and less servicing.

Life cycle costs are significantly reduced, and with a highly advanced Quantum electronic management system, the engine sets unbeatable standards in productivity for diesel locomotives.

The QSK45 with HPI is designed to provide the operator superior value and reliability, while meeting stringent worldwide emissions standards.