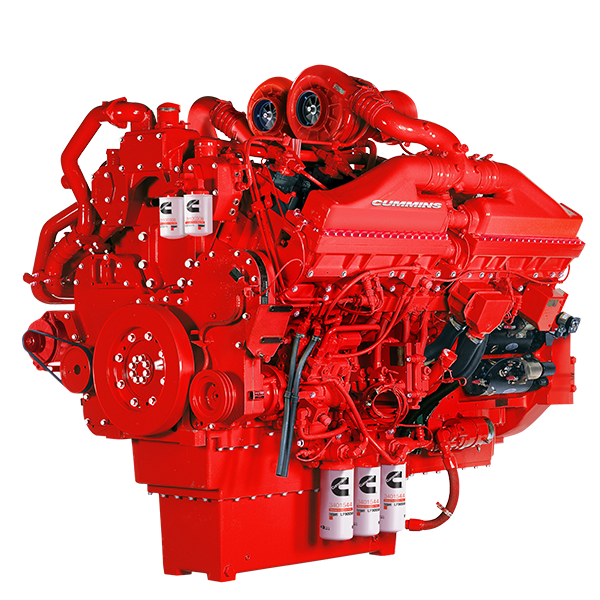 Power
920 - 1260
hp
686 - 940
kW
Certification
Tier 2 / Stage II
Available Regions
US and Canada,
Russia,
Africa & Middle East,
Mexico,
Philippines,
Singapore,
Brazil,
Bolivia,
Uruguay,
Paraguay,
Argentina,
Colombia,
Central America,
Europe,
Japan,
Korea
Overview:
Whether running mudpumps and drawworks on mechanical installations or driving Power Modules for electric rigs, the Cummins QSK38 engines provide optimum performance, reliability, and versatility for drilling.
The QSK38 high-pressure injection system and electronic controls ensure clean, powerful and efficient operation every time. The Electronic Control Module (ECM) continuously monitors data from strategically placed sensors within the engine, optimizing the fuel-to-air mixture for maximum combustion. Fuel is injected at pressures exceeding 25,000 psi. This results in better utilization of fuel with fewer emissions. Getting more energy out of every drop of diesel fuel also results in greater power.