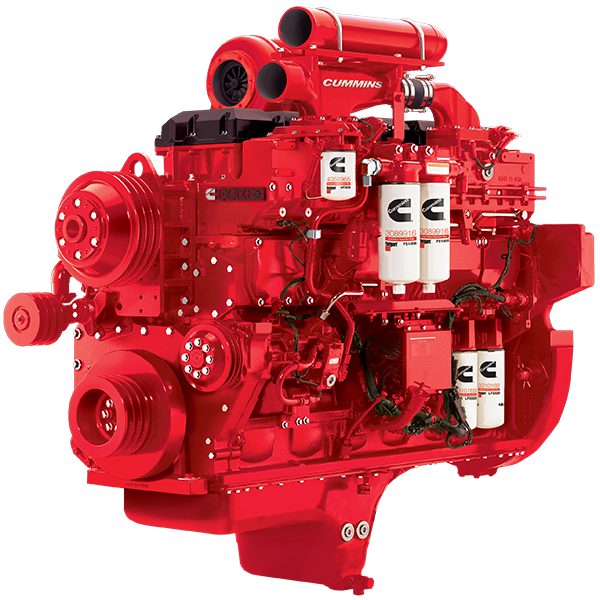 Power
760 - 1050
hp
567 - 783
kW
Torque
2558 - 3045
lb-ft
3468 - 4128
N•m
Certification
Tier 4 Final/Stage V
Available Regions
US and Canada,
Russia,
Africa & Middle East,
Mexico,
Philippines,
Singapore,
Brazil,
Bolivia,
Uruguay,
Paraguay,
Argentina,
Colombia,
Central America,
Europe,
Japan,
Korea
Overview:
AMAZING COST-SAVING EFFICIENCY
THE LOWEST COST PER TON OF ANY MINING ENGINE IN ITS CLASS, THAT'S WHAT WE CALL GROUNDBREAKING
The QSK23 is built to drive down production costs and meet sustainability goals at the same time. It combines rugged productivity, high-power density, and advanced engine management technology to deliver the lowest operating cost per ton of any mining engine in its class.
Improving Operations With Real Innovation
TIER 4 FINAL / STAGE V READY - Smart design allows it to meet requirements for both.
MODULAR COMMON RAIL SYSTEM (MCRS) - Advanced in-cylinder combustion technology that results in a more controlled combustion process, and smooth, quiet performance and lower operating costs with up to 2 percent better fuel economy.
INTEGRATED EMISSION SYSTEM - By integrating the Selective Catalytic Reduction (SCR) system into the engine operation, we're able to protect engine performance and power density, while improving fuel economy over previous engine models, without increasing heat rejection or the engine footprint.
CUMMINS HHP SCR - For high horsepower engines, SCR technology has proven to be a better choice because it optimizes engine performance and minimizes engine stress and wear.
EXTENDED NANONET FUEL FILTER AND LUBE FILTER - Extends maintenance intervals; can more than double filter life.
PREVENTECH MINING - Innovative digital service solution for remote engine monitoring and prognostics and customers algorithms and alerts.
Cummins has been driving the mining industry forward since 1926. With engines like our QSK23, we're continuing to help miners break new ground in sustainable practices and reduce the cost of production. Put the QSK23 to work in your mining operation and discover the advantages of Cummins.