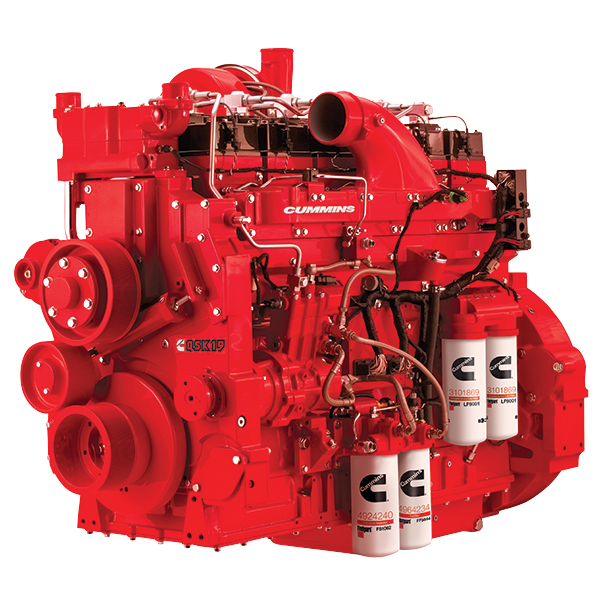 QSK19 for Agriculture (Tier 2)
Power
755 - 800
hp
563 - 597
kW
Torque
2275 - 2275
lb-ft
3084 - 3084
N•m
Certification
Tier 2 / Stage II
Overview:
Every QSK19 engine is a powerful example of Cummins Quantum System technology at work, with state-of-the-art electronics capable of self-diagnostics, prognostics and more. These powerful engines are designed to give self-propelled forage harvesters (SPFH) and other types of high power agricultural machines maximum performance with minimum maintenance.

With a long established reputation for strength and durability in the toughest mining applications, you can be sure that the QSK19 offers you the dependability you need for time critical harvesting.
Available in a range of ratings from 755 to 800 hp (563-597 kW), these heavy-duty diesels meet Tier 2 emissions standards without compromise. The QSK19 incorporates Cummins Modular Common Rail Fuel System to enable cleaner, quieter and more fuel efficient combustion.  A low maintenance two-stage oil filter is just one of the many standard features that minimize downtime. Cummins PowerMatch and Advisor are ready to provide expert assistance with your spec'ing and installation process.
Every QSK19 engine is covered by Cummins three-step warranty, one of the most comprehensive and simplest plans in the industry.

To view or order the QSK19 brochure, please visit the brochures page.