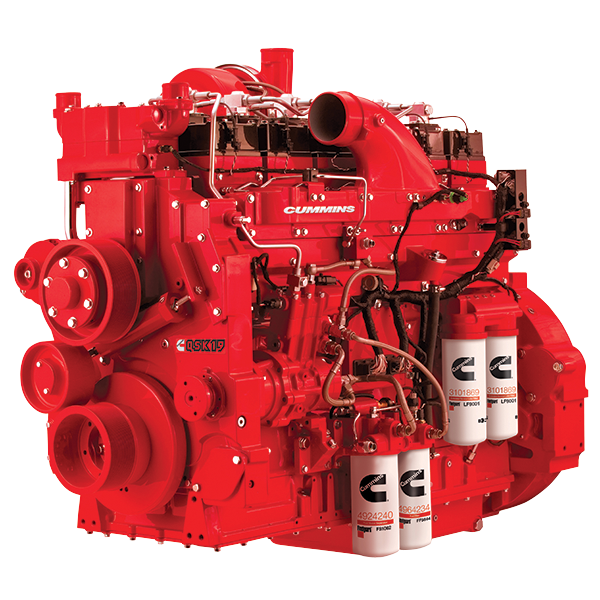 QSK19 for Mining (Non-Certified)
Power
450 - 800
hp
336 - 597
kW
Torque
1650 - 2275
lb-ft
2237 - 3084
N•m
Applications
Mining Engines
Underground Mining
Overview:
With ratings from 450-800 hp (336-597 kW), the QSK19 delivers the lowest life cycle cost with the longest life-to-overhaul of any engine in its class.  Thousands of K19 and QSK19 engines in mining haul truck, excavator, blast hole drill and wheel loader applications have been delivering superior uptime around the world, above ground and below, for decades. 
Standard features like state-of-the-art electronic controls are combined with our robust high-pressure fuel injection system to ensure better utilization of fuel for reduced emissions, greater performance, and minimum maintenance.  Electronic engine protection helps to maximize productivity and equipment uptime.  Optional features help reduce maintenance downtime and costs even further.

The QSK19 non-certified emissions ratings continue to generate clean power by meeting former EPA Tier 1 levels.
Every QSK19 engine is covered by Cummins base warranty, one of the most comprehensive and simplest plans in the industry.