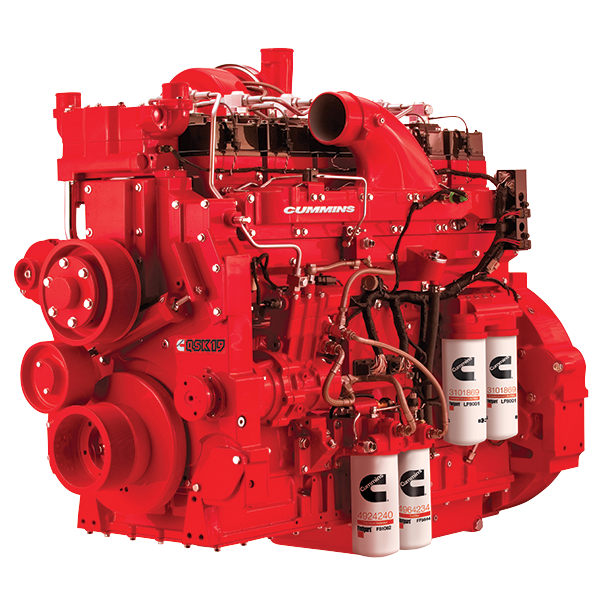 Power
506 - 800
hp
377 - 597
kW
Torque
1775 - 2275
lb-ft
2407 - 3084
N•m
Certification
Tier 4 Final/Stage V
Available Regions
US and Canada,
Russia,
Mexico,
Philippines,
Singapore,
Africa & Middle East,
Brazil,
Bolivia,
Uruguay,
Paraguay,
Argentina,
Colombia,
Central America,
Europe,
Japan,
Korea
Overview:
Legendary reliability. Massive durability.
Real innovations. Real improvements.
The QSK19 features a whole package that includes some of our most innovative solutions for the challenges modern mines face.
MCRS PROVIDES PRECISE CONTROL of the fuel ejection event that results in lower noise, vibration and smoke, and optimized fuel economy.
ADVANCED SELECTIVE CATALYTIC REDUCTION (SCR) TECHNOLOGY allows the engine to meet global emissions regulations without increasing displacement, heat rejection or significantly changing the engine footprint or ratings.
HIGH-EFFICIENCY COMPONENTS - Our newly designed; advanced turbochargers, air intake, cooling, and crank case breather system offer increased performance hour after hour.
NANONET® ADVANCED MEDIA TECHNOLOGY filters out the smallest impurities that impede optimal engine performance, extending maintenance intervals and keeping your engine running longer.
THE QSK19 HAS UNMATCHABLE LIFE-TO-OVERHAUL due to Cummins rugged design and modular common rail fuel system (MCRS).
Mining operations never stand still, and neither does the QSK19 Tier 4. We're always innovating, always improving, always making sure it has the technology to meet your needs, improve reliability and aid productivity. Not only this, but you can operate within the varying degrees of emissions compliances in every corner of the globe.