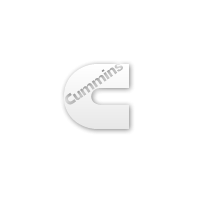 Overview:
240 - 340 HP
8.3 Liter Displacement
Key Features:
24-Valve Cylinder Head: Four valves per cylinder for increased power with faster response across the entire power band. Vertically mounted injectors are centered over the piston for improved combustion and low-end torque. Single-piece head has integrated intake manifold and fuel supply.

Cylinder Block: The QSC8.3 block features a stiffer design for reduced noise and vibration. Fluid lines are integrated into the block, replacing hoses and eliminating potential leak points. Increased cooling and lubrication flow mean cooler operation with longer engine life. Electronic components are designed-in, not added on. Even the thermostat is integrated, mounted on the water outlet connection, which is bolted directly to the block.
Gear Housing Design And Front-End Support: The gear housing and accessories mount directly to the block for improved reliability and durability, with greater resistance to vibration-related problems. The gear housing and front seal have been redesigned for leak-free operation with increased durability.
Low-Tension Belt Arrangement: Simplified design for maximum power output through the accessory drive, with the ability to handle larger hydraulic pumps.
Constant Pressure Fuel System: Patented Cummins system delivers high injection pressures, independent of engine speeds. The result is improved transient response, low-end torque and fuel economy with reduced emissions. Can be serviced at any authorized Cummins location.
Noise Reduction: Noise levels are reduced up to 3 decibels (dBA) at maximum engine speed, with 2 dBA less noise at idle, the result of a new engine block design, isolated valve cover, quieter fuel system and more.
Wastegated HX40 Turbocharger: Custom-designed for heavy-duty performance, with maximum power and torque at low rpm, no overboost at high rpm.
Improved Piston Design: Symmetrical piston bowl combines with centered injectors to deliver optimal combustion and increased power. High-horsepower ratings have plasma-coated top ring for increased durability.
Low-Maintenance Fuel Filter Assembly: Integrated water separator and water-in-fuel sensor help prevent performance problems that result from contaminated fuel. A new 10-micron filter is designed to increase filter change intervals to 500 hours - and be consistent with oil change intervals.
No-Adjust Overhead: Rocker system designed to go at least 5,000 hours before checking.
Full-Authority Electronic Controls: Optimized engine operation, on-engine diagnostics and prognostics, and much more. Deliver critical information for controlling costs, reducing maintenance, and seamless integration with other components on your equipment. Industry standard datalinks (J1939 and J1587).
Accessory Drive and REPTO: Front-mount accessory drive and Rear Engine Power Take-Off are available for hydraulic pumps or air compressors.