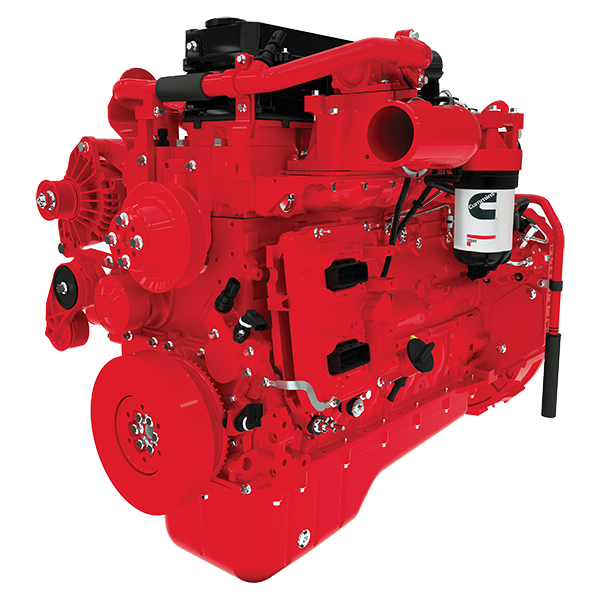 QSB6.7 (Tier 4 Final/Stage IV)
Power
146 - 310
hp
109 - 231
kW
Torque
760 - 760
lb-ft
1030 - 1030
N•m
Certification
Tier 4 Final / Stage IV
Applications
Agriculture
Construction
Mining Engines
Oil and Gas Engines
Rail Engines
Well Servicing
Overview:
Clearly Ahead. Cummins QSB6.7 For Tier 4 Final/Stage IV.
For U.S. Environmental Protection Agency (EPA) Tier 4 Final and EU Stage IV near-zero emissions regulations taking effect in 2014, Cummins has a technology solution with clear advantages for every type of equipment.

While other manufacturers outsource their emissions aftertreatment systems, Cummins manufactures our own. This total integration of the engine and the exhaust system allows us to optimize fuel economy above the 5 percent we've already achieved with Tier 4 Interim engines, while achieving near-zero emissions at the same time.

QSB6.7 engines range from 146-310 hp (109-231 kW) for Tier 4 Final. They have the same heat rejection as the Tier 4 Interim engines, so there is minimal, if any, impact on the cooling package. The QSB6.7 is one of the most popular and versatile engines ever built by Cummins.

This engine is used in every type of construction equipment, including excavators, cranes, wheel loaders, compactors, air compressors and material-handling equipment such as heavy forklifts and container-handling trucks. It is commonly found in agricultural tractors and sprayers, as well as chippers and feller bunchers in the logging market.

All of the performance upgrades from Tier 4 Interim have been incorporated into the Tier 4 Final engines, and we're maximizing torque output, reaching 760 lb-ft (1030 N•m) on the QSB6.7.