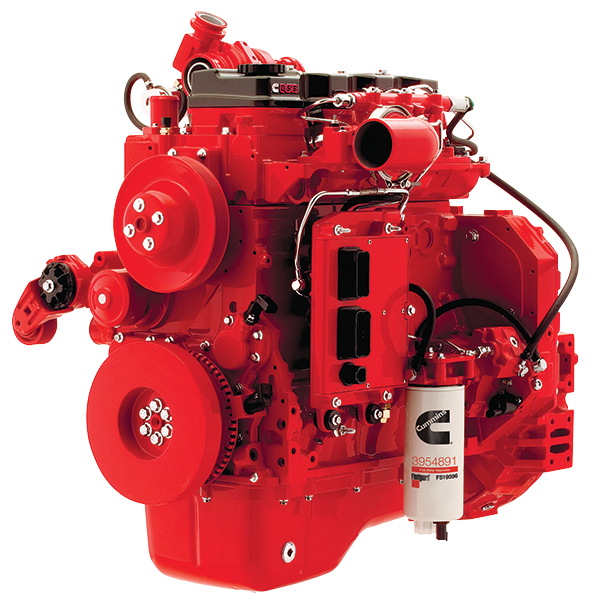 QSB4.5 for Agriculture (Tier 3)
Power
110 - 170
hp
82 - 127
kW
Torque
347 - 460
lb-ft
470 - 624
N•m
Certification
Tier 3 / Stage IIIA
Overview:
The Cummins QSB4.5 achieves Tier 3 and Stage IIIA compliance with in-cylinder technology that maintains a compact, simple installation that provides premium performance to every application.
The QSB4.5 makes every piece of farm equipment work harder, smarter, quieter and longer. Every time. It shares technology with the rest of our highly successful B Series, including charge air cooling and turbocharging for strong performance. Power ratings range from 110-170 hp (82-127 kW).
This engine combines proven full-authority electronic controls with the impressive reliability and durability and long maintenance intervals you expect from one of the world's most successful and durable designs.
Every QSB4.5 has improved cold-start capability and is 5-9 decibels quieter in operation than its predecessor. Plus, it runs as quietly at full load as the previous QSB did with no load! A wide range of features are standard.
To ensure that every QSB4.5 is perfectly matched to every piece of equipment, Cummins PowerMatch and Advisor are ready to provide expert assistance with your spec'ing and installation process.
Every QSB4.5 engine is covered by Cummins three-step warranty, one of the most comprehensive and simplest plans in the industry.