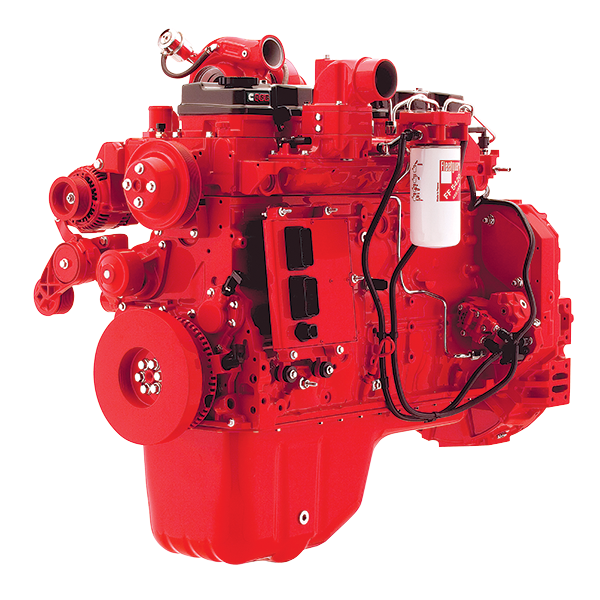 QSB for Agriculture (Tier 2)
Power
110 - 275
hp
82 - 205
kW
Torque
305 - 730
lb-ft
414 - 990
N•m
Certification
Tier 2 / Stage II
Available Regions
US and Canada,
Russia,
Africa & Middle East,
Mexico,
Philippines,
Singapore,
Brazil,
Bolivia,
Uruguay,
Paraguay,
Argentina,
Colombia,
Central America,
Europe,
Japan,
Korea
Overview:
Whether you're running a 60-acre family farm or an 8,000-acre spread, you need the precision and flexibility of full-authority electronic controls. That's where Cummins 4-cylinder and 6-cylinder QSB engines make every piece of equipment work harder, longer and better.
Ratings range from 110-275 hp, with both charge air cooled and turbocharged versions that deliver strong performance at every start. A low-maintenance filter assembly is just one of many standard features that minimize downtime for maintenance. Among the many options that let you customize your QSB are packages that reduce the overall noise level by as much as 4 dBA.
Getting the right combination to match your equipment, environment and workloads has never been easier. Cummins PowerMatch and Advisor are ready to provide expert assistance with your spec'ing and installation process.
Every QSB engine is covered by Cummins three-step warranty, one of the most comprehensive and simplest plans in the industry.
QSB engines meet every Tier 2 and Stage II emissions standard and will achieve Tier 3 and Stage IIIA compliance with in-cylinder technology that maintains a compact, simple and cost-effective design solution.

The QSB engine is not available for purchase anymore.