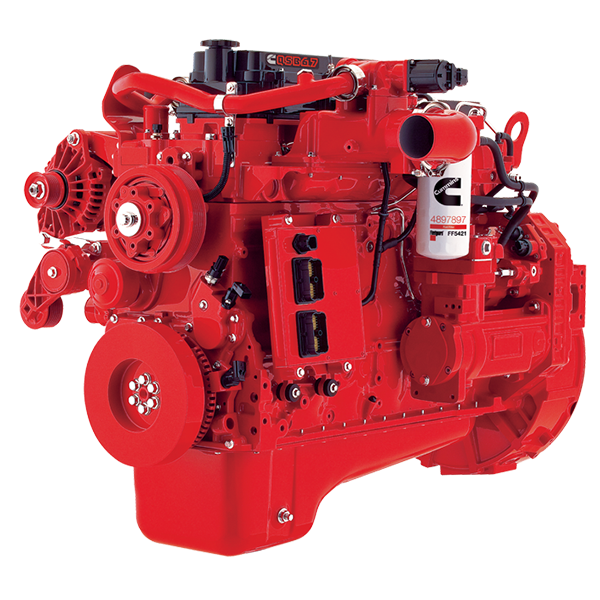 QSB for Industrial Applications
Power
110 - 275
hp
82 - 205
kW
Torque
459 - 730
lb-ft
622 - 990
N•m
Certification
Tier 3 / Stage IIIA
Applications
Oil and Gas Engines
Well Servicing
Overview:
When you have a tough job to do, you need the power, precision and flexibility of Cummins QSB diesel engines. These 4-cylinder and 6-cylinder electronic QSB engines feature major enhancements to make every piece of equipment work harder, smarter, quieter and longer. Plus, they achieve Tier 3/Stage IIIA compliance with in-cylinder technology that maintains a compact, simple and cost-effective design solution.
The QSB Series is based on the highly successful B Series engines and features power ratings from 110-275 hp (82-205 kW), an increase of up to 18%, with charge air cooling and turbocharging for strong performance. These engines combine proven full-authority electronic controls with the reliable performance you expect from one of the world's most successful and durable engine designs.
In addition, every QSB has improved cold-start capability and is 5 to 9 decibels quieter in operation than its predecessor. It runs as quietly at full load as the previous QSB did at unloaded conditions.