With SmartCraft innovation throughout, Zeus provides a seamless approach to propulsion technology, marine electronics, and on-board information management that makes boating safer and more enjoyable than ever.
Zeus offers dramatically improved high-speed handling and delivers up to:
30% improved fuel economy
15% faster cruise speed
15% faster top speed
Learn more about Zeus in our video embedded at the bottom of this page.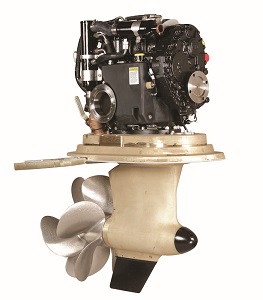 Docking Without Fear
Never worry again about wind and current when you approach the dock. Our advanced joystick control system is incredibly intuitive and can be operated with a single turn of the wrist. One hand controls it all, from sideways tracking, to spinning on a dime, to precise speed control. Whether at the dock or backing down on a blue marlin, the total authority and maneuverability is simply unmatched.
Enhanced Protection
Zeus features rear-facing propellers and a tunnel-mounted design that protects the pod drive from underwater debris. Most floating objects will be deflected downward by the keel and skeg, away from the propellers. Should the unit come into contact with a substantial object, the skeg is designed to shear below the torpedo, minimizing damage to the drive and costly repair bills.
Skyhook
Imagine having the ability to pull up to a busy fuel dock and wait in line without having to constantly tend to your controls to stay in place. With the touch of a button, our Skyhook™ feature maintains your vessel on a fixed heading within a tight area — even in strong currents and windy conditions
Zeus® is a registered trademark of Mercury Marine.
---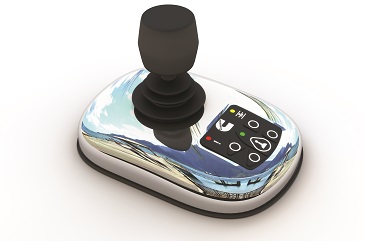 Cummins Inboard Joystick
The Cummins Inboard Joystick is a docking system designed specifically for use with traditional inboard engines and transmissions. We used our joystick control expertise and utilized a new class of DC thrusters with extended run time capability to bring boaters a new level of confidence in close quarters and around the docks with simple inboard powered boats. Cummins also backs up every component in the inboard joystick system with the same warranty and global service and support network as the Cummins engines. You will be surprised where you can dock with the joystick confidence provided by the Cummins Inboard Joystick.

Inboard joystick features
Cummins applications expertise ensures each vessel need is met with four thruster size options – 95kg, 160kg, and 220kg
Compatible with all recreational ratings of Cummins engines
Multiple station capability – 3 lever stations and up to 5 Joystick stations
12V or 24V controls
Inboard joystick advantages
Inboard Simplicity
Minimum components
Confidence at the helm
Engines, controls, harnessing, thrusters and Cummins supplied thruster tubes supported and warranted by Cummins.

The diagram below visually shows the actual movements of the vessel based on the Cummins Inboard Joystick input.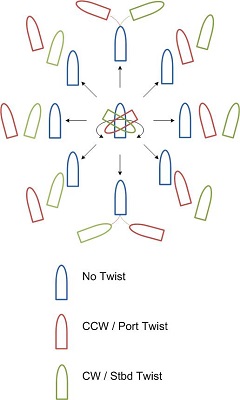 Scott Malindzak, Cummins Director of Engineering, explains the Cummins Inboard Joystick, a new thruster-based docking system, in the video below. You can view more Marine videos on the CumminsEngines YouTube channel.