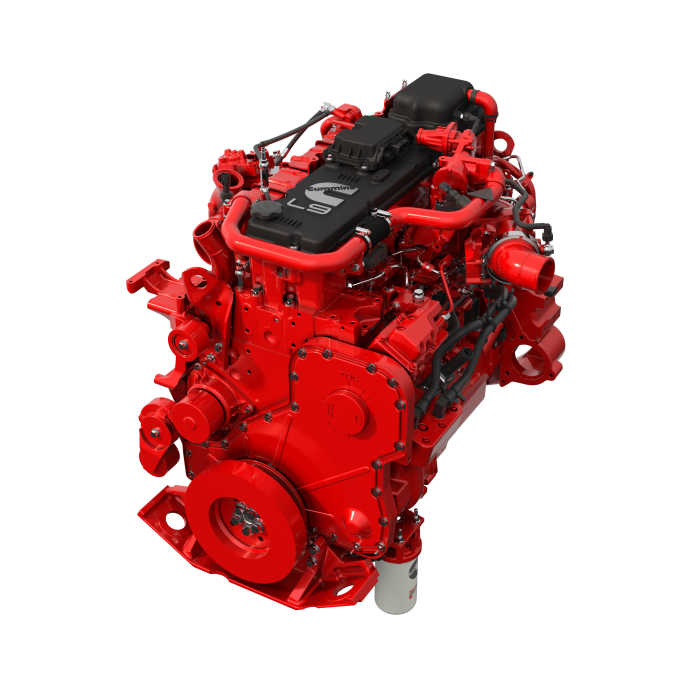 Power
260 - 360
hp
194 - 268
kW
Torque
860 - 1150
lb-ft
1166 - 1559
N•m
Available Regions
US and Canada,
Russia,
Africa & Middle East,
Mexico,
Philippines,
Singapore,
Brazil,
Bolivia,
Uruguay,
Paraguay,
Argentina,
Colombia,
Central America,
Europe,
Japan,
Korea
Overview:
L9 is at the top of its class
With over 35 years of production and 5 million L-series engines produced globally with millions of miles driven, the L9 has the proven track record and higher power output you need for Class C and D buses used for longer trips and demanding routes. With ratings from 260 to 360 horsepower (194-268 kw), the L9 provides a range of options to meet every power need. We paid close attention to maximizing efficiency, and the L9 delivers up to 1.5% fuel economy improvement with up to 1150 lb-ft of peak torque for climbing steep inclines without downshifting.
Long-lasting, heavy-duty components
Cummins L9 incorporates heavy-duty components and design elements from the X15 and X12 platforms. This includes our proprietary XPI™ fuel system, bypass oil filtration and replaceable cylinder liners. The 2021 L9 Single Module aftertreatment system provides size and weight reductions from its 2013 predecessor, as well as improved DOC and SCR catalysts that allow for increased ash-capacity and improved regeneration frequency and reliability. The L9 also features the updated UL2 with Next Gen Nozzle dosing unit, an improved differential pressure sensor for better uptime. 
A support staff that's always on
No matter where your school buses travel, there's an authorized Cummins service provider nearby at one of our 3,700 locations. In the unlikely event of a fault alert, buses equipped with telematics can use our Connected Diagnostics™ option to send engine data to Cummins and get an all-clear signal for continued operation or the need for immediate service. Cummins Care is on call 24/7/365 at 1-800-CUMMINS™ (1-800-826-6467) to respond to your needs. That's what it takes to power a world that's Always On. For additional information about Cummins B6.7 and L9 diesel engines, visit cummins.com.