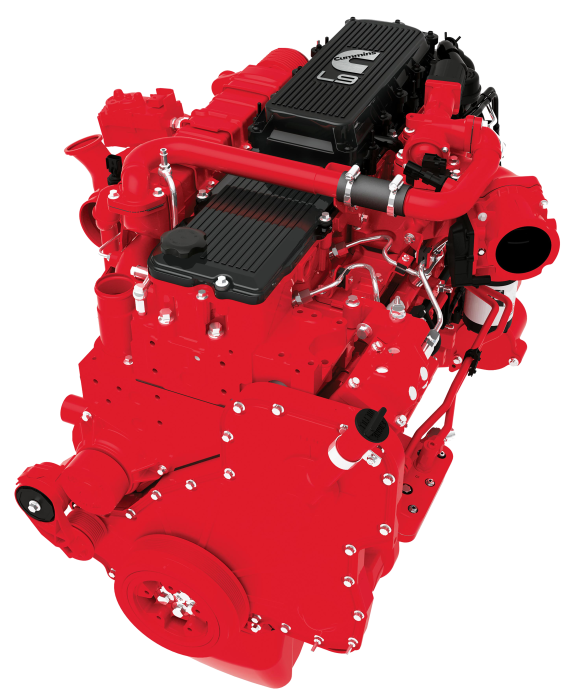 L9 for Fire & Emergency Vehicles (2017)
Power
270 - 450
hp
201 - 336
kW
Torque
800 - 1250
lb-ft
1085 - 1695
N•m
Overview:
Redefining Performance
2017 L9 For Emergency Vehicles
Fire and emergency vehicles are all about performance, readiness and reliability. Those three factors are what continue to make Cummins L9 the leading choice for first responders across North America.

Designed For The Fire Service
Better Pump Control – Customized design includes a fire pump governor interface
No Derates – Regeneration or emissions-related faults do not affect power output when you need it.
One Source for Service – Your local distributor supports both Cummins engines and Cummins Onan® generators.
Performance
VGT® Turbocharger – Delivers faster engine warm-up, enhanced engine braking horsepower and improved throttle response
Wide Range of HP Ratings – From 270 hp to 450 hp
Best Power-to-Weight Ratio in Emergency Vehicles
Reliability
Building on a legacy of over 5 million L Series engines built
30 years of continuous improvement, for total confidence
Single Module™ Aftertreatment – Up to 30 percent less weight with up to 70 percent less space than previous designs; UL2 dosing system improves reliability and efficiency