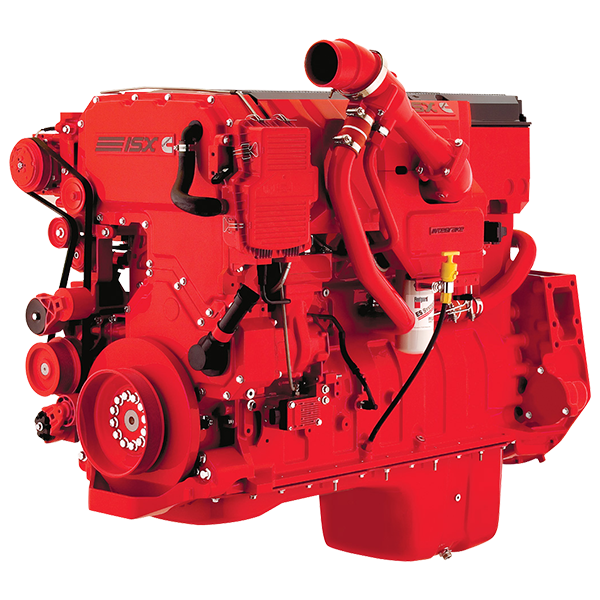 ISX Well Servicing Applications (EPA 2007)
Power
385 - 600
hp
287 - 447
kW
Torque
1450 - 2050
lb-ft
1966 - 2779
N•m
Applications
Oil and Gas Engines
Well Servicing
Available Regions
US and Canada,
Russia,
Africa & Middle East,
Mexico,
Philippines,
Singapore,
Brazil,
Bolivia,
Uruguay,
Paraguay,
Argentina,
Colombia,
Central America,
Europe,
Japan,
Korea
Overview:
Every element of the Cummins ISX has been designed and manufactured to optimize reliability and fuel economy, lowering the cost of your oil and gas operation while maintaining superior performance.
The ISX features the proven cooled-EGR subsystem and VG Turbo. A Cummins Particulate Filter and a coalescing filter complete the totally integrated system.
The ISX is designed for years of dependable service. Its turbocharger is a good example. With only one moving part in the hot exhaust stream, it is more reliable and durable than competitive turbos. Put that together with patented mid-stop cylinder liners, heavy duty components and Six Sigma design practices, and you've got an engine for oil and gas applications that can be depended on for years to come.