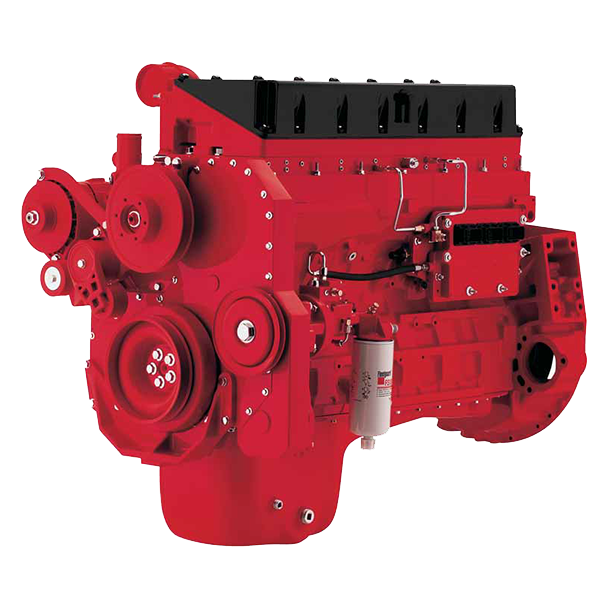 ISMe for Euro Truck & Bus
Power
330 - 439
hp
246 - 327
kW
Torque
1489 - 1556
lb-ft
2019 - 2110
N•m
Available Regions
US and Canada,
Russia,
Africa & Middle East,
Mexico,
Philippines,
Singapore,
Brazil,
Bolivia,
Uruguay,
Paraguay,
Argentina,
Colombia,
Central America,
Europe,
Japan,
Korea
Overview:
In every aspect of heavy duty performance this engine has set benchmark standards for fuel efficiency, driveability and reliability. The ISMe has a long standing reputation for excellent transient response and higher overall refinement, enabling it out perform larger engines.

Structurally, the ISMe is at the forefront of heavy-duty design with a life-to-overhaul goal of one million km. Yet despite all this inbuilt strength the engine weighs only 940 kg, offering a substantial payload advantage.