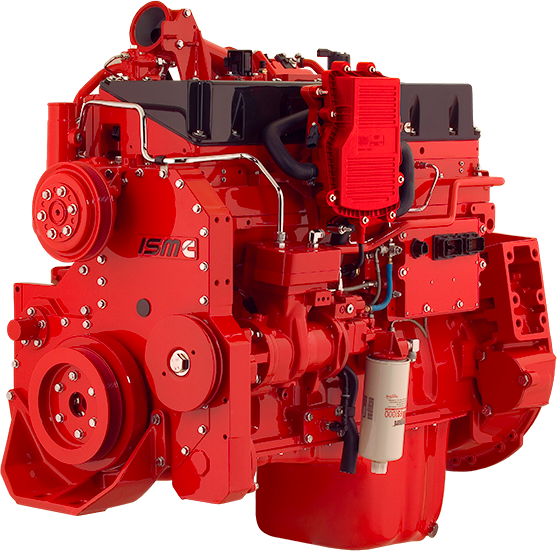 ISM for Urban Bus & Shuttle (EPA 07)
Power
280 - 330
hp
209 - 246
kW
Torque
925 - 1150
lb-ft
1254 - 1559
N•m
Overview:
With hundreds of millions of miles of operation in bus fleets worldwide, Cummins ISM has earned its reputation for reliability and durability. Key technologies like the cooled-EGR subsystem, VG Turbo, and electronic fuel injection have been used on the ISM since 2002.
Even the newest emissions control technology, particulate filtration, is not new. Thousands of Cummins-powered buses equipped with Cummins Particulate Filters are in operation in North America today. Every Cummins system is designed with performance and reliability in mind.
Higher fuel costs are stretching already tight operating budgets. Transit operators can turn to Cummins ISM to control and reduce costs, with excellent fuel economy in the bus market and low maintenance costs.
The ISM is available in the configuration you require. The ISM has ratings of 280 hp or 330 hp for 40- or 60-foot transit buses. It is compatible with all major transmission models and is easily tailored to the needs of specific applications.
In addition to our comprehensive base warranty, Cummins engines are backed by nearly 3,500 authorized parts and service outlets in North America.
To keep up on the latest news, sign up for our Bus News e-mail newsletter today. For detailed information on Cummins Transit and Shuttle Buses, download our Transit/Shuttle Bus Brochure.