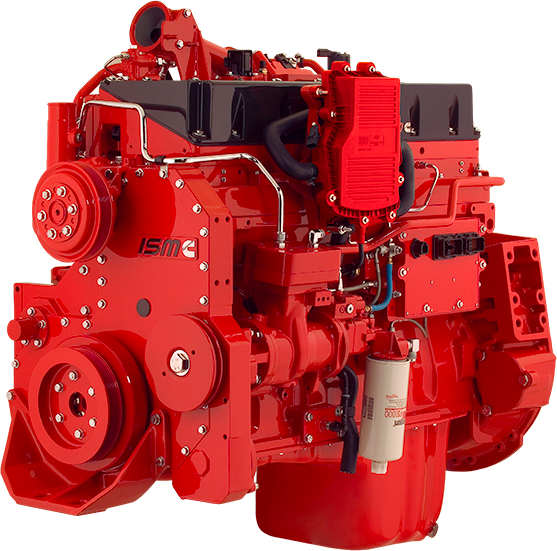 ISM for Motorhome (EPA 07)
Power
450 - 500
hp
336 - 373
kW
Torque
1550 - 1550
lb-ft
2102 - 2102
N•m
Overview:
When you start looking at motorhomes with a living room bigger than most condos, one thing is an absolute necessity: A Cummins ISM 500 or ISM 450, with all the power, smoothness and reliability to glide effortlessly up the peaks and through the valleys, even when towing a boat, car or trailer.
For years, the ISM has been a favorite among motorhome owners (and trucking fleets), for its reliable performance, excellent fuel economy, low maintenance and operating costs. In 2007, it's even better. There's a new crankcase ventilation system that's electronically managed for optimum efficiency.
The fully-integrated system includes our proven cooled-EGR subsystem, a high pressure fuel injection system, the patented VG Turbo and a crankcase ventilation system, all working together for optimum performance.
Every ISM is backed by the most extensive customer support network in the industry, with programs like Coach Care™ to meet your service needs as you travel across North America in your motorhome.
For Cummins-branded merchandise, electronic tools, literature and more, visit our PowerStore web site.