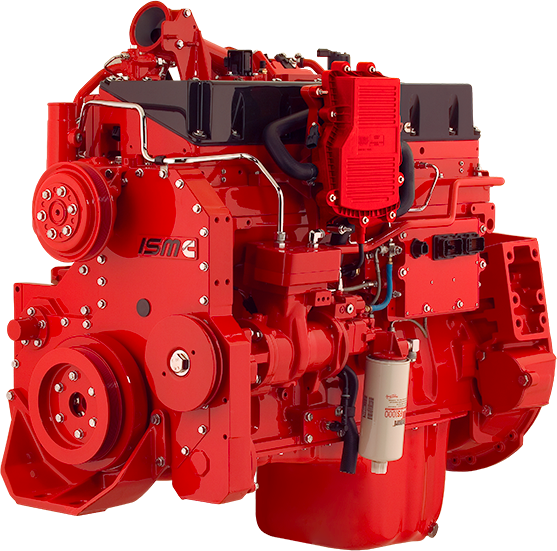 ISM for Fire & Emergency (EPA 07)
Power
365 - 500
hp
272 - 373
kW
Torque
1350 - 1550
lb-ft
1830 - 2102
N•m
Overview:
Heavy-duty fire equipment puts a heavier demand on your engine. That's where the 2007 ISM shines. Not only is it designed to run stronger than ever with an improved VG Turbo, it has one of the highest power-to-weight ratios in its class. So you get superior performance with improved transient response for quicker response times. And, Cummins ISM provides high pumping pressure at low rpm to do battle with a four-alarm blaze. All good reasons why the ISM should remain America's #1 choice for custom-built fire apparatus.
Every element in our integrated design is manufactured within the Cummins family. That includes features like our proven cooled-EGR subsystem, a High Pressure Common Rail fuel injection system, patented VG Turbo, Cummins Particulate Filter and a crankcase ventilation system.
Even the C Brake™ by Jacobs®* is custom designed to deliver up to 345 braking horsepower in the 2007 ISM.
Cummins ISM for 2007 is designed for years of reliable service with an absolute minimum of maintenance. Ratings range from 365 to 500 hp, to match the performance needs of every type of heavy-duty fire apparatus.
*
C Brake is a trademark of Cummins Inc. Jacobs is a registered trademark of Jacobs Vehicle Systems.