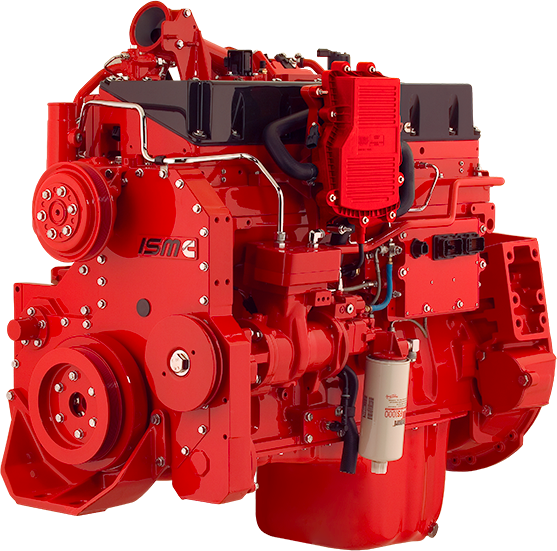 ISM for Heavy-Duty Truck (EPA 07)
Power
310 - 425
hp
231 - 317
kW
Torque
1150 - 1550
lb-ft
1559 - 2102
N•m
Overview:
The 2007 ISM has been designed and manufactured by Cummins to work as a single unit, delivering optimum performance with a minimum of maintenance. Ratings range from 280-410 hp.
It includes our proven cooled EGR subsystem, an electrically actuated VG Turbo, a proprietary Cummins Particulate Filter and a crankcase ventilation system with a coalescing filter - all managed by a single Electronic Control Module.
Design features include a C Brake™ by Jacobs®* which delivers up to 345 braking horsepower. And with the highest power-to-weight ratio in its class and Load-Based Speed Control, the ISM is ranked as the fuel economy leader.
All backed by the best customer support in the business.
C Brake is a trademark of Cummins Inc.; Jacobs is a registered trademark of Jacobs Vehicle Systems.
For more information including pricing and additional technical information, please contact your Cummins representative. If you need help finding a representative, the Cummins Sales and Service Locator tool can help.