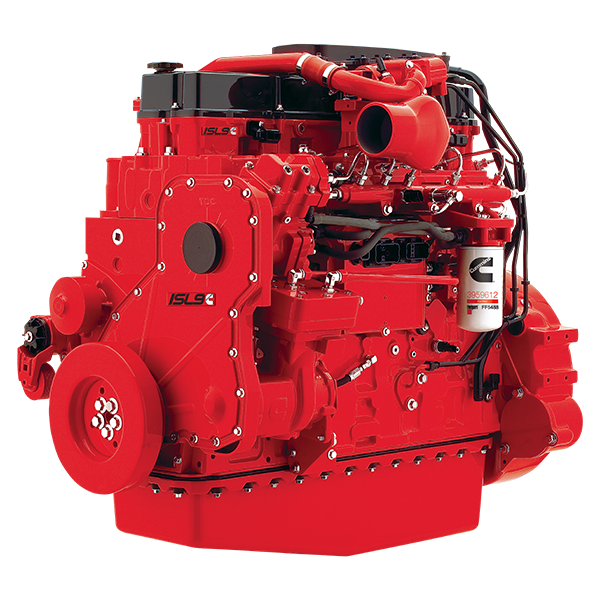 ISL9 Well Servicing Applications (EPA 2010)
Power
345 - 380
hp
257 - 283
kW
Torque
1150 - 1300
lb-ft
1559 - 1763
N•m
Applications
Oil and Gas Engines
Well Servicing
Available Regions
US and Canada,
Russia,
Africa & Middle East,
Mexico,
Philippines,
Singapore,
Brazil,
Bolivia,
Uruguay,
Paraguay,
Argentina,
Colombia,
Central America,
Europe,
Japan,
Korea
Overview:
Proven Performance. Every Time. ISL9 for EPA 2010.

More of a good thing. That's what you get with the Cummins ISL9 EPA 2010 engine. Very few changes have been made to the base engine in order to meet emissions standards. So you can expect the same high level of performance and reliability that ISL owners currently get from every piece of equipment, handling every workload.
The ISL9 has one of the highest power-to-weight ratios in its class, with heavy-duty features like replaceable wet liners. It features the XPI fuel system – the same technology that's used on the ISX15. This, combined with an improved Electronic Control Module (ECM) and improved airflow, allows the ISL9 to run stronger and with greater responsiveness than ever before.
Adding proven Selective Catalytic Reduction (SCR) technology to our aftertreatment system with cooled EGR and the Cummins Particulate Filter results in an engine that delivers near-zero emissions without compromising performance.