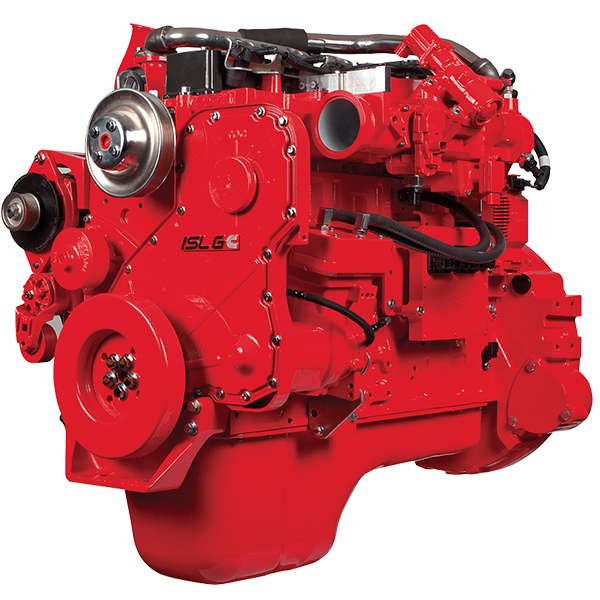 Power
250 - 320
hp
186 - 239
kW
Torque
730 - 1000
lb-ft
990 - 1356
N•m
Applications
Transit Bus
Natural Gas Engines
Medium-Duty Truck
Overview:
The ISL G Near Zero (NZ) NOx natural gas engine was the first MidRange engine in North America to receive emission certifications from both the U.S. Environmental Protection Agency (EPA) and Air Resources Board (ARB) in California for meeting the 0.02 g/bhp-hr optional Near Zero NOx Emissions standards for medium-duty truck, urban bus, school bus, and refuse applications.
The Cummins Westport ISL G NZ exhaust emissions are 90% lower than the current EPA NOx limit of 0.2 g/bhp-hr. Like the industry leading ISL G engine, the ISL G Near Zero operates on 100% natural gas which can be carried on the vehicle in either compressed (CNG) or liquefied (LNG) form. The ISL G NZ can also run on renewable natural gas (RNG).
The ISL G Near Zero is no longer available. It has been replaced by the L9N near-zero emissions engine. Learn more at cumminswestport.com.