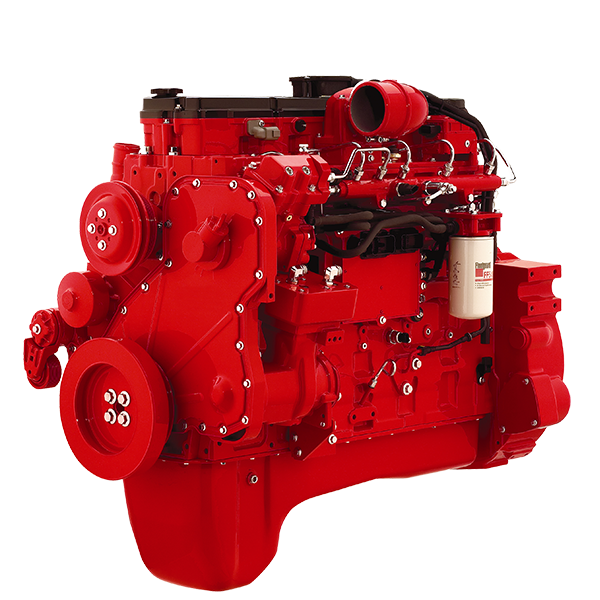 Power
206 - 395
hp
154 - 295
kW
Torque
1143 - 1260
lb-ft
1550 - 1708
N•m
Available Regions
US and Canada,
Russia,
Africa & Middle East,
Mexico,
Philippines,
Singapore,
Brazil,
Bolivia,
Uruguay,
Paraguay,
Argentina,
Colombia,
Central America,
Europe,
Japan,
Korea
Overview:
Cummins ISL is a highly flexible power choice with a low weight, compact size and fuel efficient 8.9 litre configuration.  With a lighter weight than competitive engines, operators benefit from high performance, strong acceleration and lower operating costs, all with the reliability and durability expected from Cummins.

The ISL has been designed with heavy duty structural strength, and incorporates design features which are normally associated with larger Cummins engines. An enhanced camshaft and roller cam followers, a viscous damper and high capacity lube system enable Cummins to maintain high durability and reliability with a high power to weight ratio. Weighing in at just over 800kg, the ISL offers significant benefits for payload critical and high bulk volume operations. With unrivalled levels of torque for an engine of this size, the ISL provides the flexible power solution for premium rigids, lightweight tractor units, higher powered buses and coaches and specialist vehicle applications.