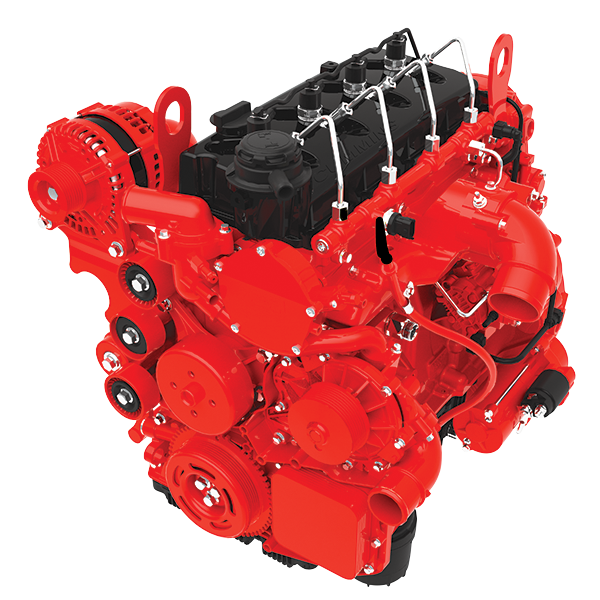 ISF2.8 for Light Commercial Vehicle
Power
107 - 160
hp
80 - 119
kW
Torque
206 - 265
lb-ft
279 - 359
N•m
Overview:
The ISF engine family is the newest addition to Cummins lineup of dependable engines. With exceptional performance, low weight, low operating costs, and the reliability and durability expected from Cummins, the ISF2.8 is ideal for light commercial vehicle applications such as trucks, vans, pickups, and utility vehicles. The ISF2.8 is the lightest and strongest engine in its displacement class and is the perfect choice for weight sensitive and space constrained installations below 3.5 tons GVW.
The ISF2.8 offers advanced thermal engineering, electronic integration, and a High Pressure Common Rail fuel system. In addition, a Cummins wastegated turbocharger is used for excellent performance across rpm range and improved response through higher low-end torque.
Currently available at Euro III and Euro IV emissions levels, the ISF2.8 offers high power and torque for an engine of this size and weight. Cummins utilized modular architecture to create the ISF2.8 with the capability to meet the world's most stringent emissions regulations of today and in the future. Lower emissions levels beyond Euro IV can be achieved without sacrificing performance and with minimal impact on installation.