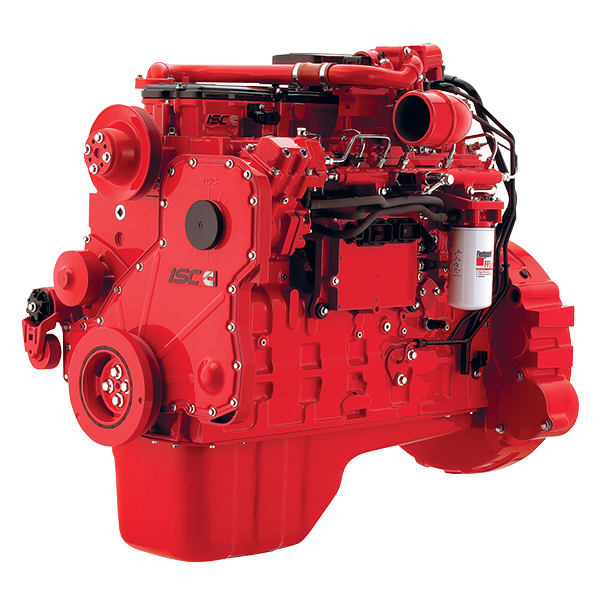 ISC for Motorhome (EPA 07)
Power
330 - 360
hp
246 - 268
kW
Torque
1000 - 1050
lb-ft
1356 - 1424
N•m
Overview:
The Cummins ISC has built a reputation of delivering additional performance when a little extra is needed. With 8.3 liters of displacement and the extra horsepower and torque, the ISC is designed to provide the ratings and performance to deal with heavier loads and steeper grades. The ISC also utilizes the Cummins patented Variable Geometry Turbocharger (VG Turbo) and High Pressure Common Rail (HPCR) fuel system to provide enhanced engine response for outstanding driveability. The ISC has long had a low cost of ownership resulting from its exceptional fuel economy and long oil change intervals, but it gets even better because the VG Turbo eliminates the expense and maintenance costs associated with an add-on exhaust brake.
Plus, you get exclusive Cummins programs like Coach Care™ to meet your service needs as you travel across North America in your motorhome. All backed by the most extensive customer support network in North America.
For Cummins-branded merchandise, electronic tools, literature and more, visit our PowerStore web site.