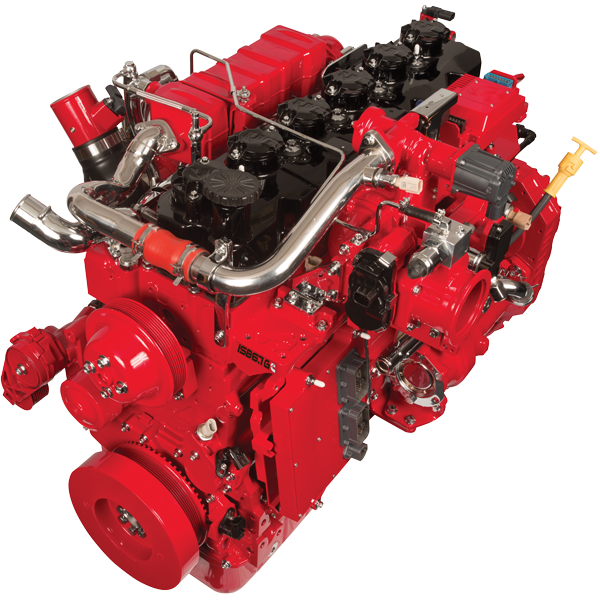 Power
200 - 240
hp
149 - 179
kW
Torque
520 - 560
lb-ft
705 - 759
N•m
Applications
Medium-Duty Truck
School Bus
Transit Bus
Natural Gas Engines
Overview:
In 2016, Cummins Westport will introduce a new dedicated natural gas engine for transit, shuttle and school bus, medium-duty truck, and vocational vehicle markets. Based on the Cummins ISB6.7 diesel platform, the Cummins Westport ISB6.7 G will offer up to 240 hp (179kW) and 560 lb-ft (759 Nm) of torque, and will be available with automatic transmissions. Certified at launch to 2016 U.S. Environmental Protection Agency (EPA) and California Air Resources Board emissions standards, the ISB6.7 G will also meet 2016 EPA GHG requirements.
The ISB6.7 G features the same advanced combustion controls with Three-Way Catalyst (TWC) as Cummins Westport's ISL G & ISX12 G engines. It operates on 100 percent natural gas, which can be carried on the vehicle in either compressed or liquefied form (CNG / LNG respectively). It can also run on 100 percent biomethane or renewable natural gas, which meets published Cummins fuel specifications.
For more information including pricing and additional technical information, please contact your Cummins representative. If you need help finding a representative, the Cummins Sales and Service Locator tool can help.