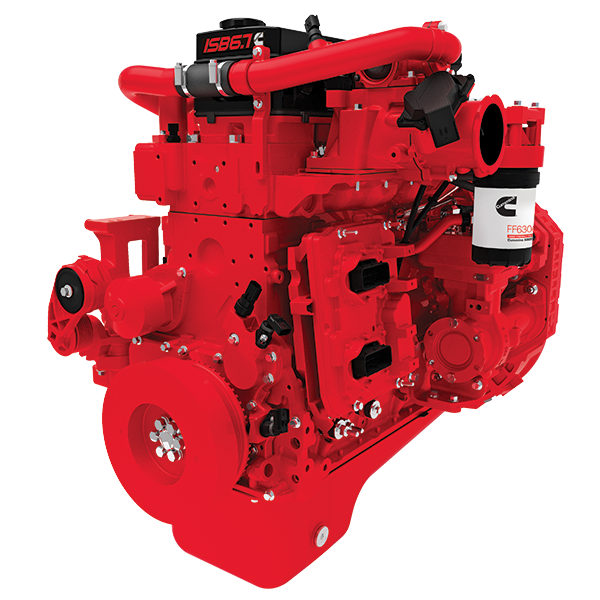 ISB6.7 for Motorhome (2013)
Power
200 - 360
hp
149 - 268
kW
Torque
520 - 800
lb-ft
705 - 1085
N•m
Available Regions
US and Canada,
Russia,
Africa & Middle East,
Mexico,
Philippines,
Singapore,
Brazil,
Bolivia,
Uruguay,
Paraguay,
Argentina,
Colombia,
Central America,
Europe,
Japan,
Korea
Overview:
The Most Popular Diesel Engine For RVs.
For years, no engine has combined proven reliability, power and towing capacity, fuel economy and high resale value better than the Cummins ISB6.7. Modifications to the turbocharging and control system have enabled lower emissions while delivering better fuel economy than that of prior models, lowering operating costs and leaving more dollars in your budget for trips you enjoy.
A Cummins-designed and manufactured aftertreatment system is fully integrated, and includes On-Board Diagnostics that continuously monitor engine and aftertreatment performance to ensure near-zero emissions.
Customizing the performance of your engine is possible through the use of Cummins PowerSpec, an online tool that lets you adjust operating parameters to match your need for enhanced fuel economy, higher performance or a balance between the two.
All of this is backed by unmatched support from the largest service network in North America, including the exclusive Coach Care™ program and 24/7/365 assistance from Cummins Care representatives at 1-800-DIESELS™ (1-800-343-7357).
For Cummins-branded merchandise, electronic tools, literature and more, visit the PowerStore.