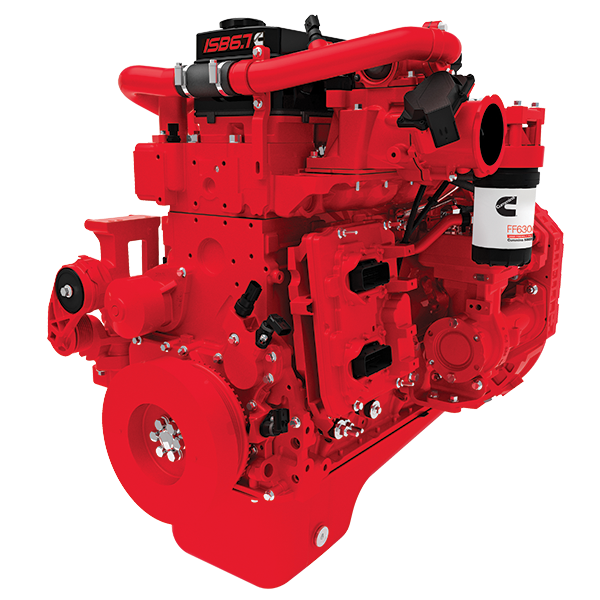 ISB6.7 for Urban Bus & Shuttle (2013)
Power
280 - 280
hp
209 - 209
kW
Available Regions
US and Canada,
Russia,
Africa & Middle East,
Mexico,
Philippines,
Singapore,
Brazil,
Bolivia,
Uruguay,
Paraguay,
Argentina,
Colombia,
Central America,
Europe,
Japan,
Korea
Overview:
Cummins ISB6.7. Better Adds Up.
Reduced operating costs. Lower greenhouse gas emissions. The fact that you get both in an engine that meets 2014 GHG and fuel efficiency standards a year ahead of schedule with near-zero emissions is a bonus. The ISB6.7 is available exclusively for transit bus hybrid diesel-electric propulsion systems.

Cummins ISB6.7 already provides best-in-class fuel economy, and it gets up to 2 percent better fuel economy versus the 2010 model, so you get lower operating costs. There is no compromise in performance, either. The ISB6.7 used in hybrid diesel-electric power plants is rated at 280 hp (209 kW) with 660 lb-ft (896 N•m) of torque.

Considering a Cummins engine purchase? For more information including pricing and additional technical information, please contact your Cummins representative. If you need help finding a representative, the Cummins Sales and Service Locator tool can help.