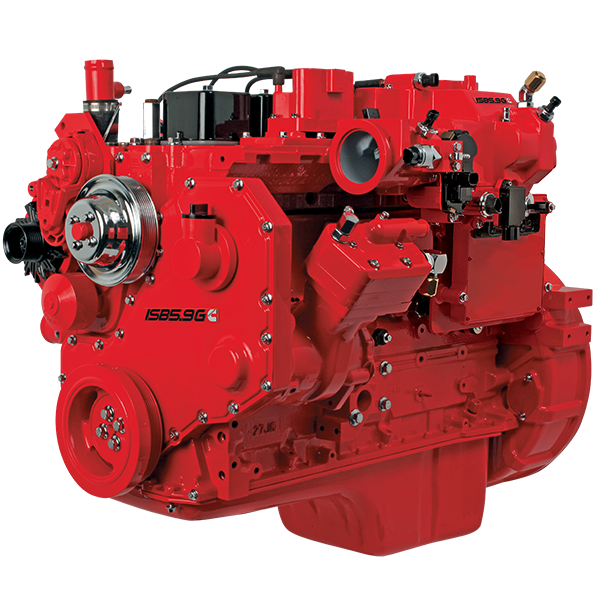 ISB5.9 G for Euro Truck & Bus
Power
150 - 230
hp
112 - 172
kW
Torque
325 - 500
lb-ft
441 - 678
N•m
Overview:
The Cummins ISB5.9 G is a 5.9 litre six-cylinder natural gas engine that builds on the rugged, reliable design of Cummins diesel engines, and on the B Gas Plus, one of the most successful natural gas engines ever built. The ISB5.9 G delivers robust, dependable power from 150 to 230 hp with ultra-low emissions and proven reliability. It features drive-by-wire and enhanced controls, plus fullauthority electronics that include a new CM2180 programmable Electronic Control Module (ECM) that sets engine operating parameters and provides for road speed governing, engine protection and complete self-diagnostics, including meeting Euro Stage II On-Board Diagnostics.* The ISB5.9 G provides excellent torque, high fuel efficiency, quiet operation, and uncompromising performance.

This reliable performer is ideal power for a wide range of applications including shuttles, buses, local pickup and delivery trucks, step vans, terminal tractors, and street sweepers.

The ISB5.9 G is designed for either compressed (CNG) or liquefied (LNG) natural gas fuels and is compatible with 100% biomethane, offering customers a greenhouse gas neutral option.

*Available with Euro certifications.