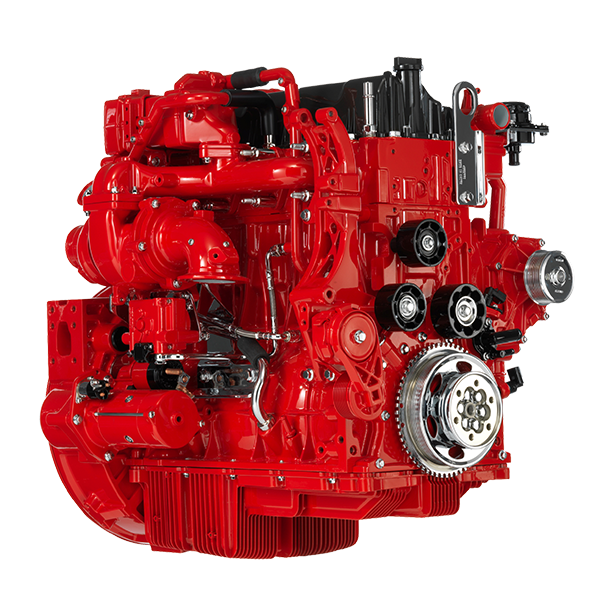 ISB4.5 for Euro Truck & Bus
Power
150 - 210
hp
112 - 157
kW
Torque
480 - 627
lb-ft
651 - 850
N•m
Available Regions
US and Canada,
Russia,
Africa & Middle East,
Mexico,
Philippines,
Singapore,
Brazil,
Bolivia,
Uruguay,
Paraguay,
Argentina,
Colombia,
Central America,
Europe,
Japan,
Korea
Overview:
Backed by the experience of over 20 years and 10 million units, Cummins ISB meets stringent emissions regulations around the globe, driving the same operational benefits wherever it is used. It is available for emissions levels from Euro 2 through to Euro 6 and for vehicles operating in Europe, Turkey, Russia, China, Brazil or India.

The Cummins 4 cylinder B Series engine family has a long history from pre-Euro 1 up to Euro 5.  Technological updates including turbocharging, charge air cooling, electronic controls, high pressure common rail fuel systems, increased displacement and exhaust aftertreatment have brought the engine to the class leading position it enjoys today.

The latest generation ISB4.5 makes a further leap forward for Euro 6 emissions.  It merges the key benefits of the Euro 5 product with the ISF3.8 engine and Cummins ultra low emission technologies.  It incorporates leading automotive modular design features enabling key components to be simpler and lighter. This means that the engine weight is 10% lower than the current product, despite the addition of key emissions technologies. The combustion design also makes the new engine even quieter than the Euro 5 version.

At Euro 6, the engines uses a combination of cooled exhaust gas re-circulation (EGR) and variable geometry turbocharging (VGT) on the engine allied to a new aftertreatment system incorporating particulate filtration (DPF) with selective catalytic reduction (SCR).

Cummins has air intake-to-exhaust integration capability, with all core technologies available in-house.  This enables the development of the optimum product for operators and the environment.  The EGR and SCR systems are closely balanced to meet the regulated NOx levels and deliver the best possible fuel economy and Adblue usage with the lowest possible running costs. SmartEfficiency from Cummins is a range of customer focused improvements which will deliver more value with improved efficiency. 
For 2017 the ISB4.5 adds further customer benefits, with new ratings specifically with substantially improved low end torque from 700 rpm.  This will deliver improved vehicle acceleration across the rev range. The engine moves up to a new peak torque of 850 Nm from 760 Nm, increasing its scope and making it suitable for wider range of applications, vehicle weights and duty cycles.