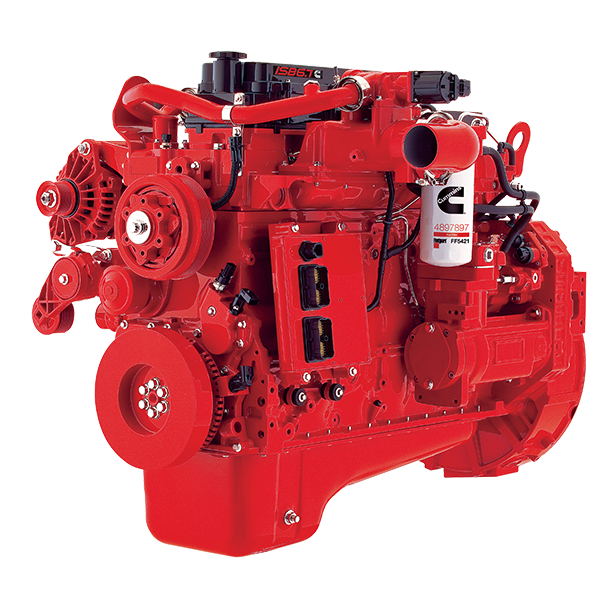 ISB for Motorhome (EPA 07)
Power
300 - 350
hp
224 - 261
kW
Torque
620 - 750
lb-ft
841 - 1017
N•m
Overview:
The Cummins ISB has a long reputation as the most fuel efficient engine in the motorhome industry. The ISB utilizes the Cummins Variable Geometry Turbocharger (VG Turbo) and High Pressure Common Rail (HPCR) fuel system to produce outstanding driveability, integrated exhaust braking and, arguably, the quietest diesel engine in a motorhome today. Its industry-leading fuel economy, extended oil change intervals and minimal maintenance requirements also make the ISB the low-cost-of-ownership leader in its class.
Every ISB rating has been developed to optimize every aspect of the engine's operation, utilizing Cummins comprehensive in-house design approach to every engine system from the air intake to the exhaust system. Integration of Cummins advanced electronic controls, VG Turbo, high-pressure fuel system, combustion technology and exhaust aftertreatment is how the ISB delivers on the performance and value expectations of the motorhome owner. And the ISB does it while being certified and compliant to the toughest standards, the 2007 EPA emissions regulations.
Plus, you get exclusive Cummins programs like Coach Care™ to meet your service needs as you travel across North America in your motorhome. All backed by the most extensive customer support network in North America.
For Cummins-branded merchandise, electronic tools, literature and more, visit our PowerStore web site.