The Cummins Advanced Combat Engine (ACE) is ideal for new or repowered armored vehicles where both maneuverability and maximized interior room are key objectives. This compact, durable and extremely power-dense engine is ideal for tanks and other infantry fighting vehicles (IFVs), optimizing interior space for additional equipment, personnel and supplies. It fits into the tightest current generation vehicles such as the Bradley M2 and the Next-Generation Combat Vehicle. This innovative new engine will be production-ready in 2024. Now's the time to discuss with us how it can meet your vehicle's requirements.
DESIGNED BY CUMMINS. DEVELOPED WITH THE U.S. ARMY.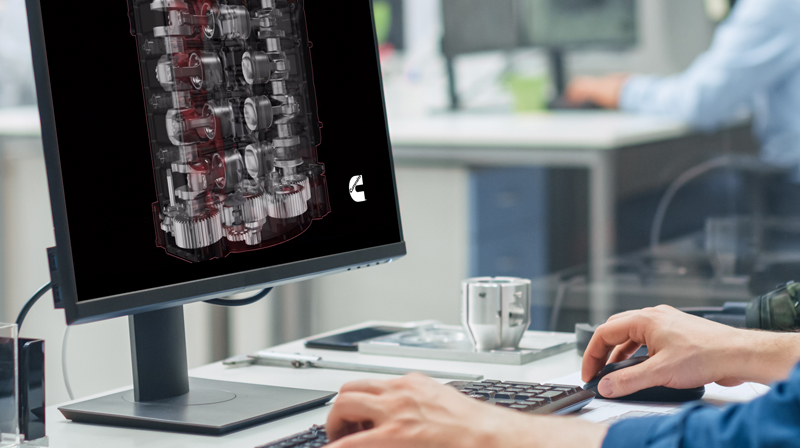 Cummins has been leading the charge toward opposed-piston engine technology for the U.S. Army since 2015. Part of the Army's 30-year strategy to modernize tactical and combat vehicles, the advanced design of ACE improves performance, survivability and range while reducing fleet fuel consumption. We are currently testing it at the U.S Army Ground Vehicle System Center (GVSC). In 2021, we will be putting an ACE-powered Bradley M2 through its paces to make sure the engine will be ready for action in 2024.
0 L of displacement
0 horsepower (745 kW)
0 lbs. (1,620 kg)
0 % reduction in heat rejection
FOUR CYLINDERS. TWO TURBOS. NO VALVETRAIN.
The compact 14.3L ACE produces 1,000 hp, delivering peak power at 2,600 rpm. That's 50 percent greater power density than its closest competitors in the defense arena. It accomplishes this using an opposed-piston architecture with an advanced two-stroke and a gear-driven supercharger, fed by a pair of Holset HE500 variable geometry turbochargers. The opposed-piston design also eliminates the valvetrain, providing a significant weight savings. Unlike opposed-piston engines of the past, such as the Russian V903, ACE has been painstakingly engineered and relentlessly tested to maintain the legendary Cummins reputation for dependability.
FUEL EFFICIENT AND FUEL FLEXIBLE.
With ACE, defense vehicles can travel farther before refueling, extending supply lines and shortening the time to reach their objective. The bold design of ACE reduces fuel usage by an impressive 13 percent. At the same time, it uses a specially designed Cummins fuel system so it can operate in full desert conditions using all specified military fuels. If your defense forces eventually adopt hybrid technology, ACE can also be adapted to it.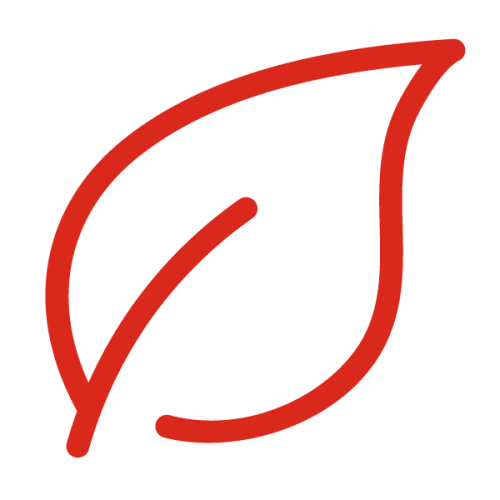 13% Better
fuel efficiency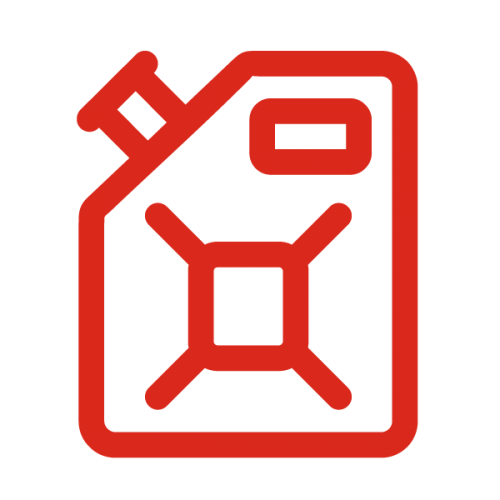 Compatible with
most military fuels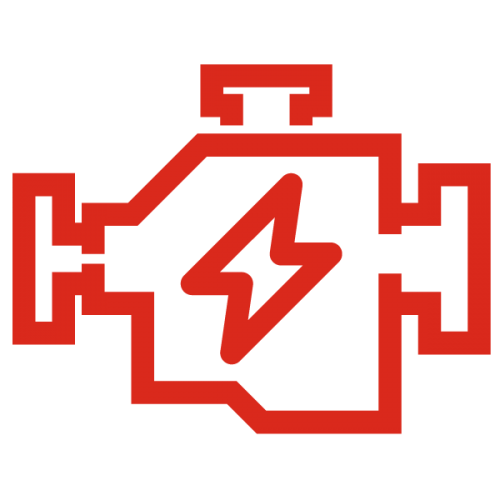 Hybrid ready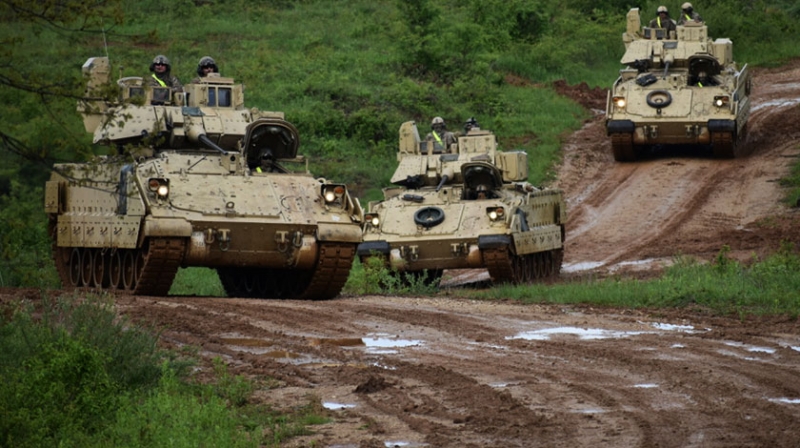 Recapture energy lost to heat. ACE increases energy transfer with both the efficiency of the engine and its cooling system. Integrated aluminum-jacket water aftercoolers and oil coolers optimize heat transfer. A gear-driven water pump and low-restriction coolant circuit also streamline coolant flow. This ensures your vehicle's crew will have maximum speed and mobility. Additionally, we've reduced the exhaust heat of ACE with thermally insulated exhaust manifolds and manifold elbows.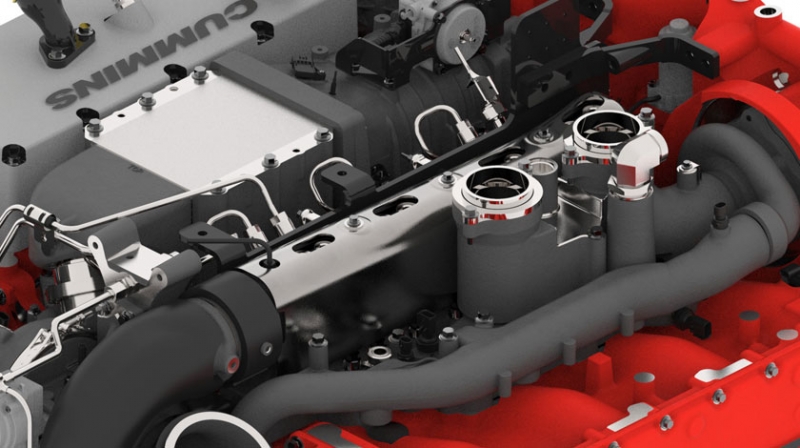 MODULAR FOR GREATER SERVICEABILITY.
Need to make extensive repairs but want to get the vehicle quickly back in action? No problem. ACE is completely modular, providing easy access to all engine areas for service and maintenance.  Whether your vehicle is in the field or in the garage, ACE is designed so you can swap the entire powerplant. This maximizes vehicle readiness and significantly improves accessibility for mechanics.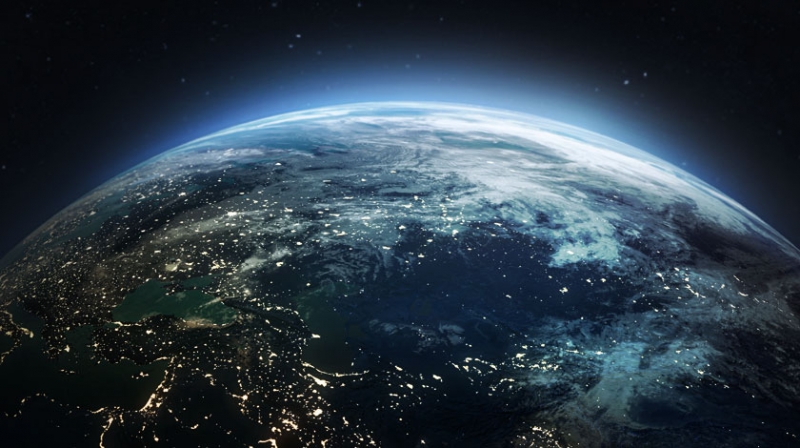 DISTINGUISHED SERVICE AT EVERY MILESTONE.
Cummins engines are in more tracked combat vehicles today than any other brand. We are a major supplier of diesel engines and gensets for defense purposes throughout the world. In every mission, from the European Theater of Operations in WWII to peacekeeping and deterrence operations today, Cummins-powered equipment has served with distinction, earning the highest commendation for durability, dependability and performance. That's why Cummins diesel engines are specified by almost every country in the world.
Let's discuss your objectives.
Stay up to date on the latest ACE developments. Use this contact form to sign up for periodic emails about the latest ACE developments or to find out how the ACE can meet the requirements for a defense vehicle you have in the works.