Purity Standards and Contamination Risks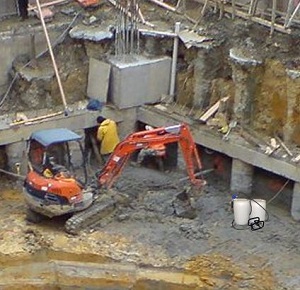 Hard particle contamination can damage DEF pumps and dosers but it can be prevented through proper filtration during delivery and storage. Most DEF pumps and dosers include filters to remove hard particle contaminants.  For example, Cummins Filtration's KleerBlue™ Solutions delivery systems include 1 micron filter cartridges to ensure clean DEF delivery. Additional types of DEF filtration are available throughout the industry.
Chemical contamination, which can lead to SCR catalyst damage, is more difficult to detect and impossible to remove. Contaminated DEF must be replaced with clean and pure DEF for proper machine operation.
Urea concentration in DEF can be adversely affected if DEF is delivered or stored improperly. If the water within the DEF evaporates, an increase in urea concentration will occur which may damage the aftertreatment system. DEF may also become improperly diluted by outside contamination and/or condensation which may reduce aftertreatment performance and possibly lead to aftertreatment system damage. Cummins SCR aftertreatment systems have built in DEF quality sensors that can recognize urea concentration and notify the operator.
DEF Compatible Materials
In order to maintain the DEF purity required under international standards, DEF should only come into contact with certain materials including:
Metals

Highly alloyed austenitic Cr-Ni-steels
Cr-Ni-Mo-steels
Stainless steel 304, 304L, 316 and 316L
Ni-Mo-Cr-Mn-Cu-Si-Fe alloys

Plastics

Polyethylene, Polypropylene, PFA, PFE, PVDF, PFTE
All plastics must be free of additives
EDPM rubber products marked for DEF use
Dry fittings are also recommended in order to maintain DEF purity, reduce spillage and control ammonia odor. DEF compatible hoses and fittings are in production today.