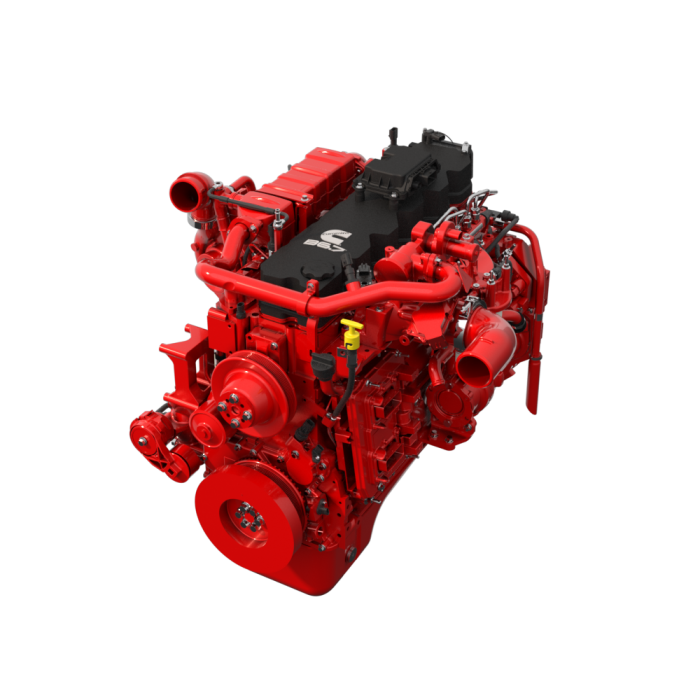 B6.7 for School Bus (2021)
Power
200 - 300
hp
149 - 224
kW
Overview:
Proven track record
The Cummins B6.7™ is one of the most dependable, durable and reliable medium-duty engines available. It's been tested and proven with more than 12 million engines produced over nearly 40 years, with billions of miles driven. These figures aren't just milestones either. They represent years of experience learning and optimizing the product into what we produce today – the most reliable B6.7 Cummins has ever built.
Reduced operating costs
We know total cost of operation (TCO) is important to our customers, which is why we focused on making enhancements to reliability and durability while also lowering the TCO. New for EPA 2021, the B6.7 features upgrades that allow for extended engine maintenance intervals, including longer oil drain intervals, more time between fuel filter changes and a completely maintenance-free crankcase ventilation filter. Also new for 2021, the B6.7 offers advancements in connectivity to find, prevent and resolve issues faster. 
We have your back
The B6.7 comes with a 5-year / 100,000-mile base warranty. For added peace of mind, we offer multiple extended coverage plan options up to 10 years, designed to provide you with the coverage you need for your operation. All Cummins products are backed by the largest, most capable support network in North America. With over 3,700 certified repair locations across the U.S. and Canada, your school buses are never far from a Cummins-certified technician.