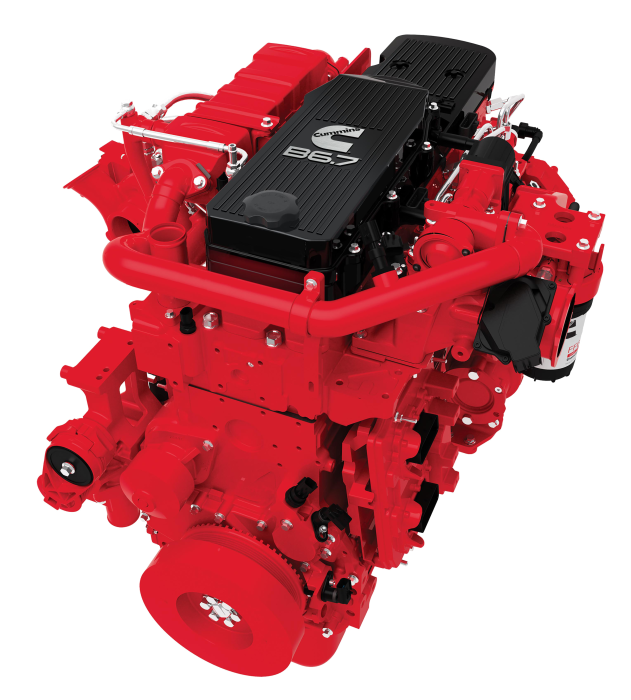 B6.7 for Fire & Emergency (2017)
Power
240 - 360
hp
179 - 268
kW
Torque
560 - 800
lb-ft
759 - 1085
N•m
Available Regions
US and Canada,
Russia,
Africa & Middle East,
Mexico,
Philippines,
Singapore,
Brazil,
Bolivia,
Uruguay,
Paraguay,
Argentina,
Colombia,
Central America,
Europe,
Korea,
Japan
Overview:
From ambulances to wildland firefighting equipment, the B6.7 is designed in Indiana and built in North Carolina specifically for the fire service, with maximum performance and reliability.
Designed For The Fire Service.
Better Pump Control – Specific calibrations, for the best engine rpm and discharge pressure control when pumping.
No Derates – Regeneration or emissions-related faults do not affect power output when you need it.
One Source for Service – Your local distributor supports both Cummins engines and Cummins Onan® generators.
 
Performance.
Quiet Responsiveness – Cummins VGT® Turbo and High Pressure Common Rail (HPCR) fuel system provide exceptional throttle response at every rpm, faster warmup and stronger engine braking.
Wide Range of HP Ratings – From 260 hp to 360 hp
Optimized Emissions Control – Cummins Single Module™ aftertreatment system has exceptional thermal efficiency, resulting in fewer regenerations, and meets OBD16 and GHG17 requirements.
Reliability.
Proven Track Record – Over 12 million B Series engines have been sold in the last 30-plus years. The most recent improvements include the turbo bearing and Exhaust Gas Recirculation (EGR) systems.
Better Filtration – New Cummins NanoNet® fuel filters provide 10 times better protection than conventional fuel filters.
Reliable Starting – A dependable air intake heater allows unaided cold starts, even at well below 10°F.
Full Vehicle Integration – Each OEM installation undergoes rigorous testing, to optimize dependability.