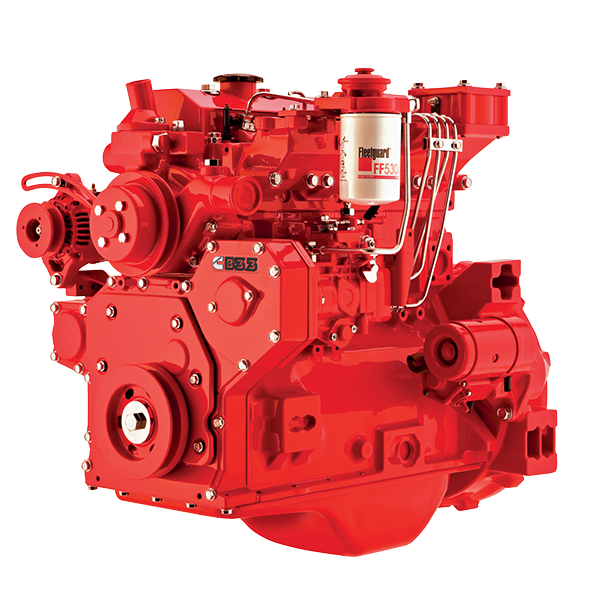 B3.3 for Agriculture (Tier 2)
Power
60 - 85
hp
45 - 63
kW
Torque
158 - 215
lb-ft
214 - 292
N•m
Certification
Tier 2 / Stage II
Overview:
The Cummins B3.3 engine brings toughness and reliability to every piece of equipment it powers, from tractors to irrigation pumps. Its in-line 4-cylinder design has a compact footprint for easy installation. Ratings range from 60-85 hp, with both naturally aspirated and turbocharged versions that deliver strong performance. Single-sided maintenance is just one of many standard features and options that let you customize your B3.3.
Getting the right combination to match your equipment, operating environment and workloads has never been easier. Cummins Advisor is ready to provide expert assistance with your installation process.
Every B3.3 engine comes with a base warranty.
Cummins B3.3 engines meet all current Tier 2/Stage II standards and will achieve Tier 3/Stage IIIA compliance with in-cylinder technology that maintains a compact, simple and cost-effective design solution and fits the exact same footprint as today.