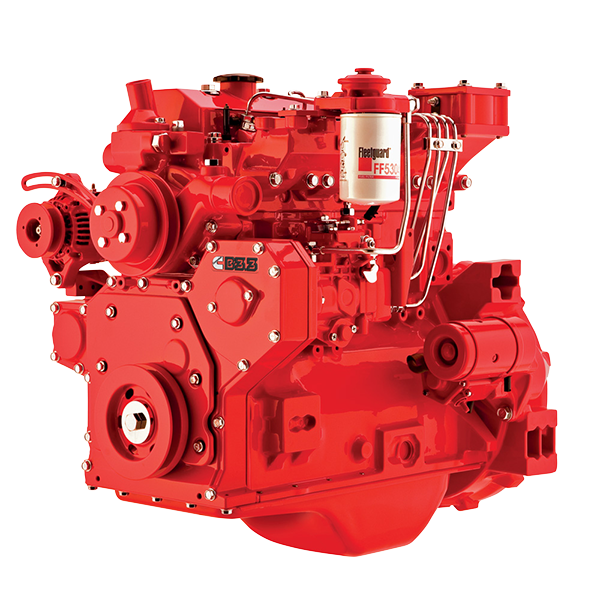 B Series for Construction (Tier 2)
Power
80 - 173
hp
60 - 129
kW
Torque
217 - 580
lb-ft
294 - 786
N•m
Certification
Tier 2 / Stage II
Overview:
In every corner of the globe and every construction zone, chances are good that you'll find Cummins B Series engines hard at work. Over 3 million B Series engines are currently in use, from chippers to welders to skid steer loaders. Our mechanical B series engines are small enough to fit the equipment but big enough to handle the job. Three different models are available, the four-cylinder B3.9 and B4.5 plus the 6-cylinder B5.9. Ratings range from 80-173 hp, with varying combinations of turbocharging, natural aspiration and charge air cooling for optimal performance. Plus, the B Series is designed to minimize downtime for maintenance.
With literally hundreds of application options, getting the right combination of standard features and options for your equipment sounds difficult, but Cummins Advisor makes getting it right the first time a lot easier.
Every B Series engine comes with a base warranty.