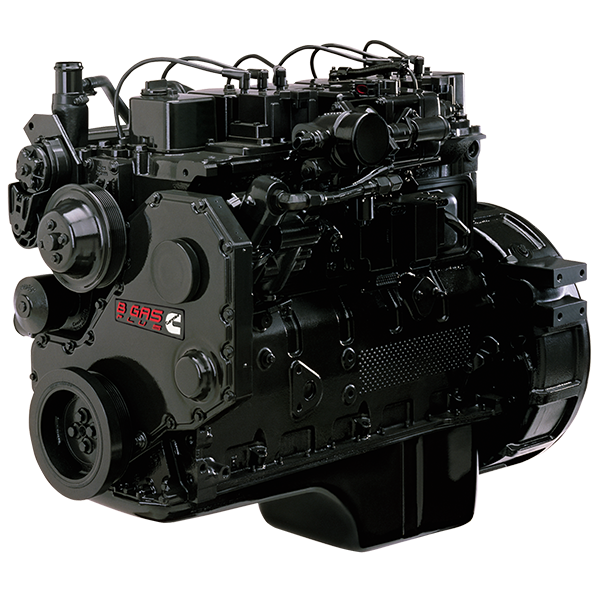 Power
195 - 230
hp
145 - 172
kW
Torque
420 - 500
lb-ft
569 - 678
N•m
Applications
Euro Truck & Bus
Natural Gas
Overview:
Natural Gas Engines For Truck And Bus.
The B Gas Plus, a 5.9-liter six-cylinder natural gas engine builds on the rugged, reliable design of Cummins diesel engines, particularly the venerable Cummins B Series, one of the most successful engine designs ever built. The Cummins B Gas Plus engine is a six-cylinder natural gas engine that delivers robust power from 195 to 230 hp with ultra-low emissions and proven reliability. It features drive-by-wire and enhanced controls, plus full electronics, while providing excellent torque, high fuel efficiency and uncompromising performance, with excellent ratings for both truck and bus applications.
The B Gas Plus is ideal for shuttles, buses, local pickup and delivery trucks, step vans, yard spotters, street sweepers and other medium-duty applications. Worldwide, more than 4,000 engines are in service.  It is designed to operate on compressed (CNG) or liquefied (LNG) natural gas.
Easier maintenance and longer service with extreme reliability and durability come standard with every B Gas Plus. Its features include a programmable Electronic Control Module (ECM) that sets engine operating parameters.
The Cummins B Gas Plus meets U.S. EPA and CARB 2007 standards and Euro V. As of January 1, 2010, the B Gas Plus engine will continue to be sold in Euro regulated markets, however it is no longer available for purchase in North America where new EPA regulations came into effect January 1, 2010.  Cummins continues to support all B Gas Plus engines for warranty, service, and parts availability as required. For assistance, or more information about the B Gas Plus contact your Cummins distributor or Cummins service provider.