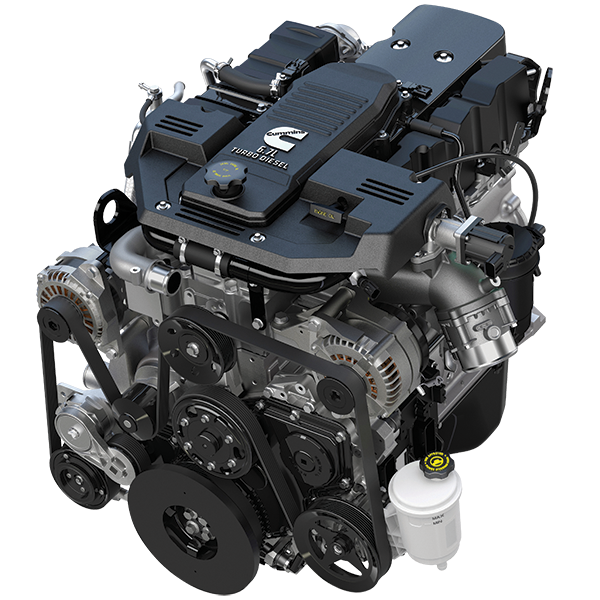 6.7L Turbo Diesel - Underground Mining
Power
175 - 175
hp
130 - 130
kW
Torque
317 - 317
lb-ft
430 - 430
N•m
Applications
Underground Mining
Pickup Truck
Overview:
Every underground mine site needs a big truck with big pulling power. And that's exactly what you get with every Ram Heavy Duty pickup equipped with a specially calibrated Cummins 175-hp Turbo Diesel. These trucks out-perform every other pickup at the mine site with their combination of low emission engine, maneuverability in tight, confined spaces and high payload.

No wonder it's the number one choice of underground coal mine operators in the U.S.

Our new 175-hp Turbo Diesel rating delivers unsurpassed performance and reliability with increased braking capacity, easy maintenance and a 5-year/100,000-mile (160,935 km) warranty. Best of all, it's the only pickup truck engine certified by MSHA for use in coal and metal/non-metal mining for all 50 states. By offering an emission reduction, the 175-hp Cummins will enable mine operators to reduce their annual expenditure on mine ventilation by $16,000 to $18,000 per year for each Ram vehicle in their fleet.

The Underground Ram equipped with the Cummins Turbo Diesel is also available to mine operators in Canada.
If you're already a Dodge Ram Turbo Diesel owner, there's a magazine written just for you: the Turbo Diesel Register. And be sure to sign up for our Turbo Diesel Newsletter to get the latest information about your engine online. Also, check out the Cummins PowerStore for Cummins apparel and merchandise.