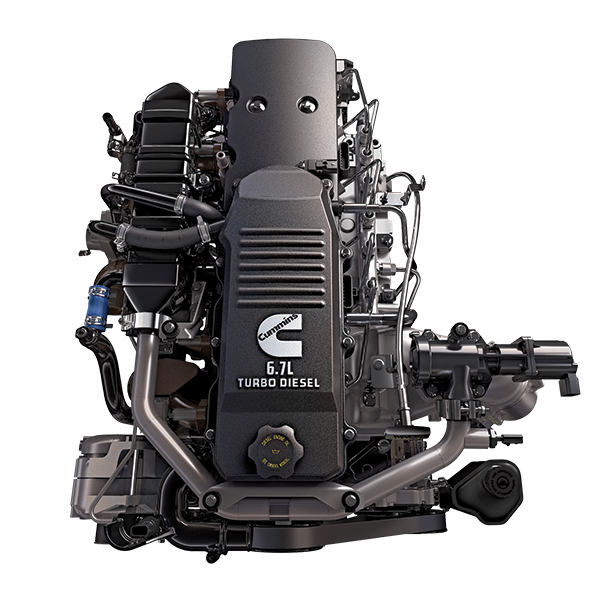 6.7L Cummins Turbo Diesel for Chassis Cab (2010)
Power
350 - 350
hp
261 - 261
kW
Torque
610 - 610
lb-ft
827 - 827
N•m
Overview:
The Ram Chassis Cabs (3500-5500) come with the 6.7L Cummins Turbo Diesel as standard equipment. The best part about this legendary combination is that you have upfit options to meet your work needs. Whether you are hauling lumber or outfitting a fleet of emergency vehicles. The 6.7L Cummins Turbo Diesel engine is the best choice.
The 6.7L engine is based on our proven 5.9L platform, but has 13% more displacement to deliver superior performance. And it's been thoroughly tested through every stage of development to ensure dependability and durability in every kind of work environment.
This engine is rated with 305 horsepower at just 2900 rpm. The 6.7L Turbo Diesel reaches peak torque of 610 lb-ft at 1600 rpm, setting the industry standard for pulling power.
Advanced features include a High Pressure Common Rail (HPCR) fuel system, a patented Variable Geometry Turbo and multiple injection events per cycle for superior power delivery at all rpms with quieter operation.
Maintenance is kept to an absolute minimum, with easy access to all service points.
Of course, both the Ram truck and Cummins engine are fully covered under a comprehensive warranty that shows how much confidence we have in its reliability and durability.