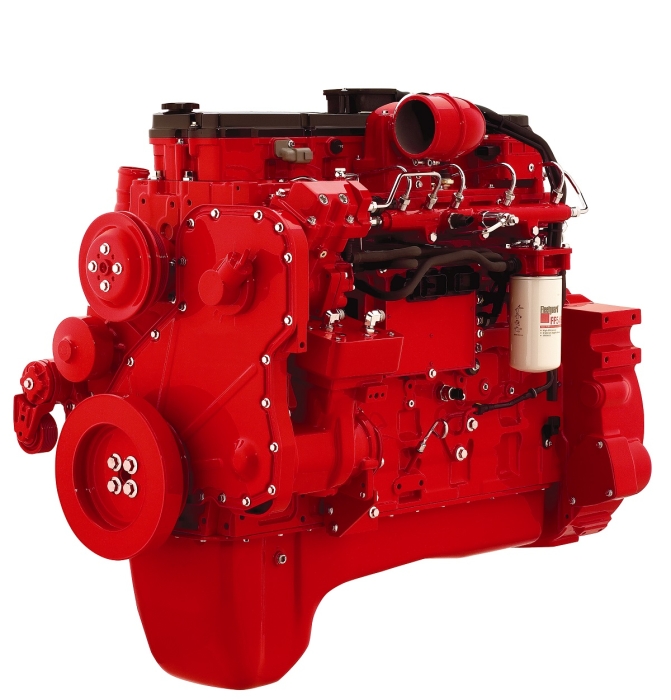 Power
280 - 400
hp
209 - 298
kW
Torque
1055 - 1700
lb-ft
1430 - 2305
N•m
Certification
Euro V, Euro III, Euro VI, Euro IV
Applications
Transit Bus
Tipper
Heavy-Duty Truck
Medium-Duty Truck
Overview:
Cummins ISL is a highly flexible power choice with a light weight, compact size and fuel efficient 8.9-liter configuration. Operators benefit from high performance, strong acceleration and lower operating costs, all with the reliability and durability expected from Cummins.
The ISL has been designed with heavy duty structural strength, and incorporates design features which are normally associated with larger Cummins engines. An enhanced camshaft and roller cam followers, a viscous damper and high capacity lube system enable Cummins to maintain high durability and reliability with a high power to weight ratio. Minimal maintenance intervention is required, valve set checks are way beyond industry standard intervals, while fuel injectors require no scheduled inspection. The auto-tensioning fan drive belt requires only visual inspection. The ISL provides equipment manufacturers with a cost-effective engine that has a power to weight ratio that few can match. Backed by the renowned reliability and durability of Cummins engines, it is the engine for every load!
Features and Benefits
Premium Engineering- Cylinder block with integrated fluid lines, high strength tensile steel forged crankshaft, high durability pistons and special surface finish mid-stop cylinder liners support the overhaul durability goal.
Electronic Control Module (ECM)- Has a higher processing capacity than the previous model. It maintains an optimum balance between load demands, fuel efficiency and emissions control. It is designed to be isolated from detrimental thermal and vibration loading for extreme reliability and durability.
High Pressure Common Rail system - Works at higher pressure and provides more precise control of the combustion process. Capable of generating up to 1800 bar injection pressures for refined and rapid power delivery, reduced noise, and improved cold start.
Waste-gated turbocharger- Developed by Cummins Turbo Technologies to provide excellent performance across the rpm range as well as improved response through higher low-end torque.
Latest engine filtration- Class leading oil and fuel filtration systems developed by Cummins Filtration for exceptional engine protection
Global design- The engines are available in specifications that meet Euro IV and Euro VI emissions.