Core Technologies
Cummins' leading aftertreatment technologies are designed around proven core technologies. With a decade of experience with oxidation catalysts, particulate filters and SCR technology, our aftertreatment systems help optimize your entire engine system to operate more efficiently.
Diesel Oxidation Catalysts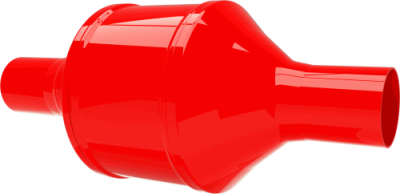 Diesel oxidation catalysts reduce Particulate Matter (PM) through a chemical reaction that requires no cleaning or maintenance. In production since the early 1990's, DOCs have been customized for the challenging demands of off-highway equipment and unique space constraints.
A DOC consists of a catalytic coating on a cordierite or metallic substrate for oxidizing exhaust PM. It operates in a passive-only mode that requires no active regeneration or special duty cycle requirements.
Diesel Particulate Filters
Diesel particulate filters are a proven and reliable emissions reduction technology with over 1 million Cummins DPFs in use since 2004. DPFs are effective at removing over 90% of Particulate Matter (PM). Combination systems are designed for rugged off-highway markets and to fit tight space constraints. The use of passive and active regeneration also allows more control in oxidizing and cleaning the filter.
DPFs, combined with DOCs, use wall-flow substrates typically made of porous ceramic media that capture exhaust gas and remove PM or soot particles. A typical filter consists of an array of small channels for exhaust has to flow. Adjacent channels are plugged at opposite ends, forcing the exhaust gas to flow through the porous wall, capturing the soot particles on the surface and inside pores of the media. As soot accumulates in the filter, a regeneration event will provide sufficient heat to oxidize and capture the soot. The remaining ash can be removed during regularly scheduled cleaning events based on the recommendations of the engine manufacturer.
Selective Catalytic Reduction Systems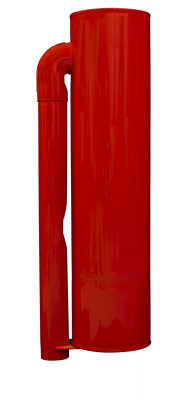 Nearly 1 million selective catalytic reduction (SCR) systems and complementary components have been in use worldwide since 2005. SCR systems are an effective and reliable technology that reduces oxides of nitrogen (NOx) emissions for a broad range of off-highway applications and enables enhanced fuel economy. Ideal for off-highway equipment, SCR systems are virtually maintenance-free with occasional dosing system filter maintenance depending on the application.
An SCR system is comprised of three main elements: SCR catalyst, urea dosing system and the aftertreatment control system. Our systems use a chemical reductant, in this case urea, which is called Diesel Exhaust Fluid (DEF) in North American or AdBlue in Europe. DEF or AdBlue converts to ammonia in the exhaust stream and reacts with NOx over a catalyst to form harmless nitrogen gas and water.
Controls Technology
Electronic Controls
Control systems by Cummins can be used as a stand-alone module to enhance engine control capabilities or integrated right into the engine control module. These systems monitor changes in pressure, temperature and oxides of nitrogen (NOx) while adjusting engine and aftertreatment operation for peak performance with the required emissions control.
Our electronic controls and software capabilities are designed to support a complete set of aftertreatment options, including flow-through catalysts DPFs, SCR systems and injection system controls.
Sensors
Enhance your system interfaces for optimal performance with our off-the-shelf sensing technology.
Pressure sensors
Temperature sensors
NOx sensors
Oxygen sensors
System Integration
Optimizing your equipment for easy installation, lowest cost of operation and durability while still meeting increasing global emissions requirements, is not easy. Cummins' track record brings technology expertise, systems knowledge and unrivaled reliability, a unique advantage in being a complete integrator or critical emission sub-systems. We understand new emissions requirements and a vast array of equipment and engine applications. You can leave the system integration to us – and manage your engineering costs more effectively.
Capabilities
System integration and modeling
Regeneration and thermal management solutions
Emissions compliance testing Engine control module (ECM) tuning and licensing
Catalyst development, including substrates and coatings
Global prototyping