Vice President, Corporate Strategy, Cummins Inc.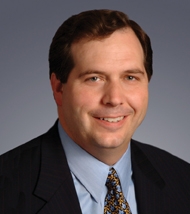 Thad Ewald is the Vice President of Corporate Strategy for Cummins. In this role, Thad oversees cross-functional efforts to define and develop the company's strategic direction globally, including business development, partnerships, mergers, acquisitions and divestitures. He also leads the company's fifth and newest business segment, Electrified Power, positioning Cummins to be the leading provider of electrified and hydrogen fuel cell power in commercial markets.
Prior to his current role, Thad served as the Executive Director of Corporate Strategy and the Cummins Growth Office. He joined Cummins in 2001 as the Director of Marketing - Americas for the Power Generation Business. From 2002 through early 2008, he was the General Manager and Executive Director of the Power Electronics Business and was a member of the Power Generation Business leadership team.
While leading the Power Electronics Business he also served as the Managing Director of SEG, a Cummins subsidiary in Germany, restructuring and then divesting it in late 2006. In early 2007, he took on the additional responsibility of leading global purchasing for the Power Generation Business.
Thad came to Cummins after holding engineering, marketing, sales, strategy and management positions with Emerson Electric Company, Goodrich Inc. and Zexel. 
He earned a Bachelor of Science in Mechanical Engineering from Ohio University and a Masters of Business Administration from the Kelley School of Business at Indiana University.