Vice President and President, Power Systems Segment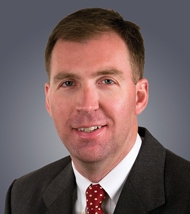 Norbert Nusterer is Vice President and President of the Power Systems Business, which comprises power generation products, large industrial engines and aftermarket activities associated with both.
Most recently, Norbert served as Vice President of Supply Chain Operations and Parts, where he drove a comprehensive integration of Cummins' global supply chain activities. Under his leadership, Norbert and his team doubled the size of Cummins' service parts and remanufacturing businesses and transformed them into a global shared service organization supporting all four Cummins businesses.
Since joining Cummins in 1996, Norbert has contributed to the company in multiple leadership roles, spanning areas such as inventory management, purchasing, global logistics and manufacturing. These positions included global responsibilities for and collaboration with OEM customers, Cummins global distributors and multiple key suppliers. From 2001-2004 Norbert was the Plant Manager at SEG GmbH in Germany, a former Cummins subsidiary.
A native of Austria, he holds a bachelor's degree in business administration from Vienna University of Economics and an MBA from the University of Michigan in Ann Arbor. Norbert is a board member of Cummins India Limited in Pune.