Vice President and Chief Administrative Officer, Cummins Inc.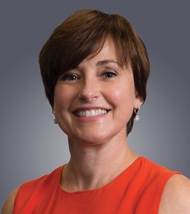 Marya Rose is the Chief Administrative Officer of Cummins Inc., reporting to the CEO. She is responsible for eight global functions including communications, marketing, government relations, compliance, facilities, security, corporate responsibility and Cummins' global shared services organization; managing a budget of approximately $685M and more than 2000 employees. Rose sits on the senior leadership team at the Company.
Rose was named CAO in 2011, after serving as General Counsel and Corporate Secretary for ten years. In her tenure as General Counsel, Rose transformed the legal function from a US organization to a global one, with lawyers in China, India, Brazil, Mexico, Europe, Australia and Africa. As Corporate Secretary, Rose advised the Cummins Board of Directors on shareholder strategy, successfully defeating several shareholder proposals.
Prior to joining Cummins over 20 years ago, Rose served two Indiana Governors, and practiced law in Indianapolis.
Rose holds a BA in Political Economy from Williams College and a JD from Indiana University – Indianapolis (now the McKinney School of Law).
Ms. Rose serves in leadership positions on a number of not-for-profit boards including Planned Parenthood of Indiana and Kentucky; the Indianapolis Museum of Art (now Newfields); Hoosier Women Forward; and 16 Tech. Rose resides in Indianapolis with her husband, Tony.